Xbox One Laptop Mod Takes Console On The Road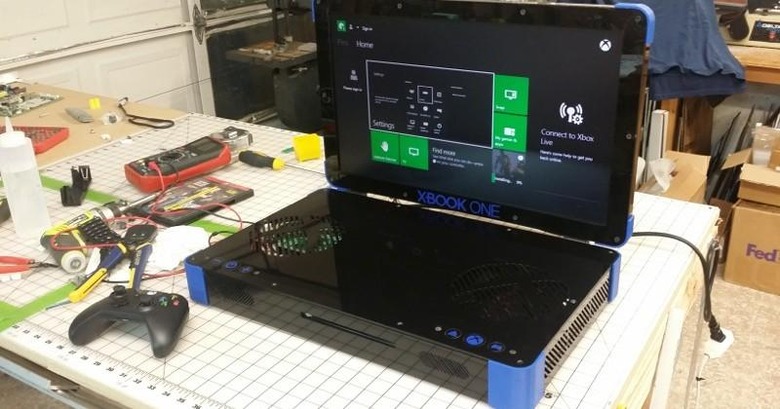 Turning a regular console into a portable version isn't new, but Xbox One gamers seem to have been too busy playing so far to have taken the time to convert their Microsoft system into a "laptop" form factor. James "DarkUncle" Terry cooked one up back in December 2013 for a private client, and now, with the help of a couple of Makerbot Replicator 2 3D printers and a little patience, modder Ed Zarick is also coaxing the contents of an Xbox One casing into a more portable version.
Zarick is no stranger to Xbox laptop conversions – he refers to them as "Xbooks" – having several based on the Xbox 360 under his belt. This is his first attempt at the Xbox One, however, using a combination of 3D printing and laser and CNC routers to craft an acrylic housing for a more portable console.
Inside, the Xbox One is stock, since modifying it would fall foul of Xbox Live rules. However, its been given a new, low-profile cooling shroud, and hooked up to an integrated 22-inch 1080p display, with a slot-loading Blu-ray drive at the front edge.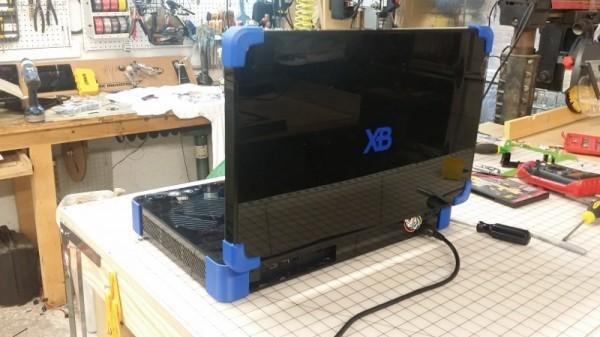 It's worth noting that, unlike a regular gaming laptop, there's no battery included – neither in the DarkUncle mod or these new Zarick versions. That means you'll still be dependent on finding an AC outlet if you actually want to play.
Still, if you're wedded to your Xbox One and can't bear the thought of being away from it, that might be a compromise you're still willing to make.
Whereas the DarkUncle mod was a one-off, Zarick is offering to produce his Xbook One if you stump up the $1,500 sticker price. That compares pretty well to a dedicated gaming laptop, though the 22-inch behemoth probably isn't something you'll want to be carrying around in your backpack every day.
SOURCE Ed Zarick