Xbox One external drive support tipped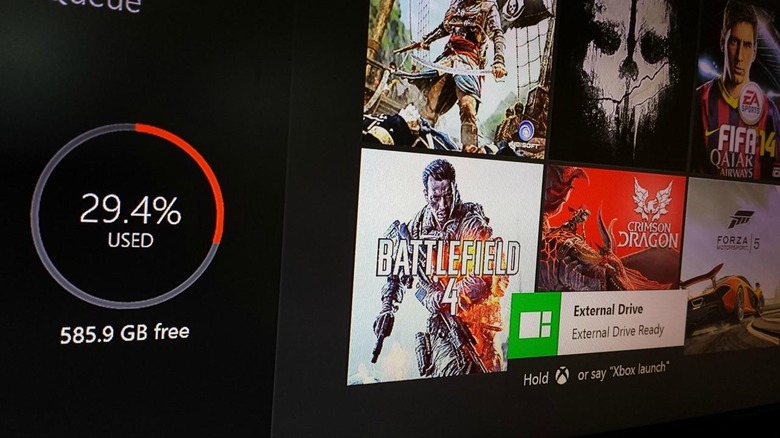 This week there would appear to be more than one Xbox One update incoming. While we're seeing an External Drive Ready marker on a "leaked" homescreen this morning, there's word that it won't be coming immediately, if at all. The Xbox One software update coming this month, instead, has a number of audio upgrades and options.
A feature similar to what's being teased today was delivered to the PlayStation 4 last month. Sony's software update brought on external USB-based storage for their version 1.70 update in April of 2014.
The Xbox One update bring brought on this month – starting last week – will include options to control audio levels of two different apps in Snap mode. It also brings on Kinect voice chat volume options, and a few other tiny oddities.
Of particular note for the update incoming this month is the addition of an opt-in speech collection program. To activate this program, you'll need to head to Settings – Privacy & Online Safety – Customizing privacy and online safety – Share Voice Data – and tap Allow.
The Xbox One External Drive option is suggested this week to be coming with Kinect voice command abilities: "Xbox launch External Drive" should do the trick.
VIA: Xbox One on Reddit