Xbox One Dashboard Seen In Video Demo Leak, Shows Off Multitasking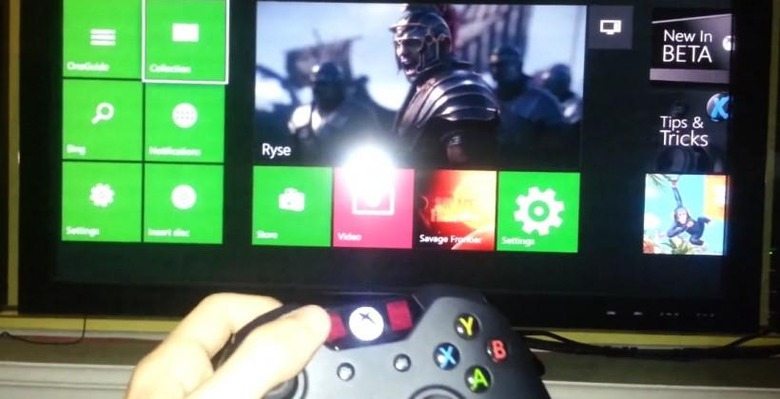 Fans who are eagerly awaiting Microsoft's Xbox One might have their appetites whetted with this leaked video showing off the next generation gaming console's dashboard. While still in beta, the dashboard is already showing promise, featuring the ability to have a live tile preview of a game running in the background.
We're just a good few months away from the expected November launch so we can expect a lot of leaks and even official information regarding the upcoming console. We've already heard of the Xbox One's improved capabilities, boosting both its graphics and CPU performance a bit above than what was previously shown in earlier developer versions. And perhaps the console does need such a power boost, considering the features planned for it.
Microsoft has been regularly releasing new information, teasing the public with new features, and sometimes even disappointing news. Last week, Microsoft announced the first fruits of its NFL partnership, bringing loads of new, interactive features including the ability simultaneously view stats and information from NFL teams while watching TV or playing a game. The Xbox One will also be able to support up to 8 controllers at a time, making it possible to have games that support up to 8 players simultaneously, something that would be quite taxing to any hardware.
Now we're getting a glimpse of a video showing off more of the Xbox One's power, courtesy of Jackson Carter over at YouTube. The console's dashboard beta doesn't look any different, sporting the same Modern UI theme present in a lot of Microsoft's current products. What makes it special is the ability of launch a game from a tile and then switch back to the dashboard to perform other activities, while the game continues playing and can still be viewed live on the tile. Watch the video below to see this multitasking feature in action.
The dashboard is still in beta so there are still quirks and bugs to iron out before the final release. Multitasking might be useful, for example, for quickly checking information related to the game. But with AAA games taking up a lot of a device's resources, it makes one wonder how much punishment the Xbox One will be able to take before something gives.
SOURCE: YouTube