Xbox One Call of Duty Wireless Controller available separate from package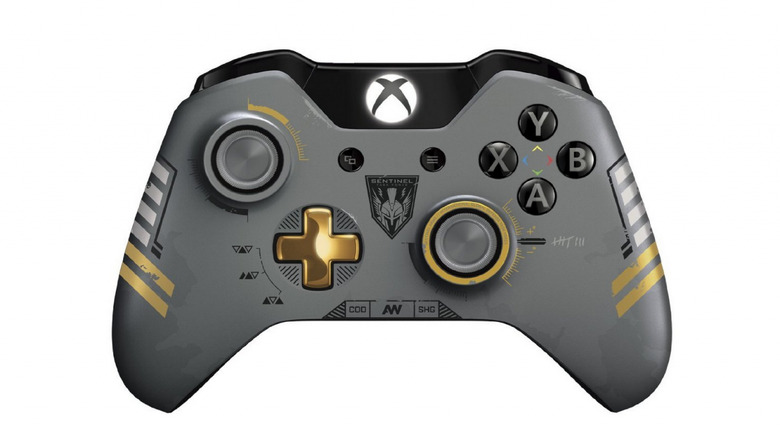 Supposing you're excited about the onset of Call of Duty: Advanced Warfare, but you're not all about picking up the several-hundred-dollar Special Edition Xbox One, there's hope for you yet! The game is, of course, available on its own – but so is the special edition controller. You can purchase the Xbox One Limited Edition Call of Duty: Advanced Warfare Wireless Controller on its own starting today on pre-order.
You can also purchase an official "Controller + Play and Charge Kit" together if you like. This controller is normal on the inside, featuring the same compatibility with Xbox One and your Windows 8 PC right out of the box.
You'll also find the Xbox One Titanfall Wireless Controller up for sale now straight through your favorite retailer. Amazon has both the Call of Duty controller and the Titanfall controller available for $64.99 USD or $89.99 respectively right this minute.
Of course there's always the original black Wireless Controller for Xbox One which will cost you $54.99. That's if you're not concerned with the coloring of the device you're holding to control the game. No worries for you!