Xbox One brings Halo Television series with Steven Spielberg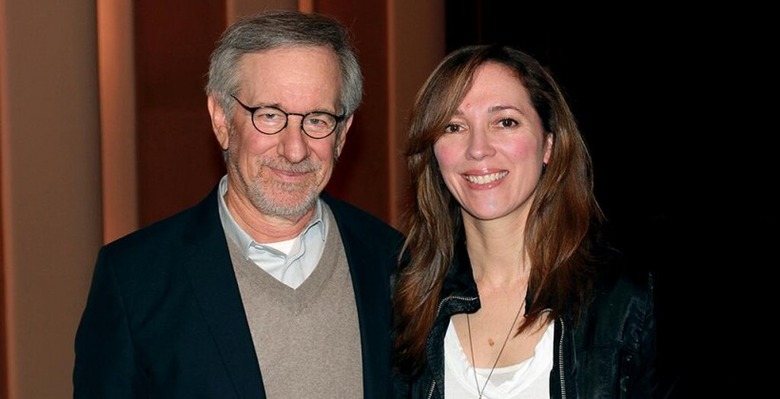 As the Xbox One was revealed by Microsoft this week, so too did Bonnie Ross from 343 Industries take the stage to discuss one of the platform's mainstays: Halo. As the Xbox One is being pushed as an All In One system for home entertainment, Microsoft is bringing Halo forward as an interactive live-action television series. And Steven Spielberg is involved, too.
According to Spielberg, this television series is an opportunity to bring on a new era in entertainment. For "Halo The Television Series", an "intersection where technology and myth-making meet" is made, and something "truly groundbreaking" will be unleashed. While the Halo game series certainly hasn't been anything to scoff at over the past few years of it being one of gaming's most popular, the inclusion of Spielberg in a television series surrounding it brings this announcement to a different environment entirely.
NOTE: The above photo comes straight from Bonnie Ross herself, taken of of both her and Steven Spielberg for this announcement specifically.
The Halo game franchise will certainly be coming to the Xbox One as well, but for now, it's only a television series. Saying that it's "only" a television series may prove to be folly as well – with what we've seen from the Xbox One for voice recognition, voice commands, and future Kinect interaction, we may yet see some game-changing content, as Microsoft says.
This release is intended for the Xbox One and may very well be amongst the devices "exclusive downloadable content." The true extent of this content set is not yet known – we'll see soon enough! For now, be sure to check out more Xbox One content in our brand new Xbox One tag portal to see how, when, and why you might want to check this console out.