Xbox One and Sky deal tipped for subsidized set-top box scheme [Updated]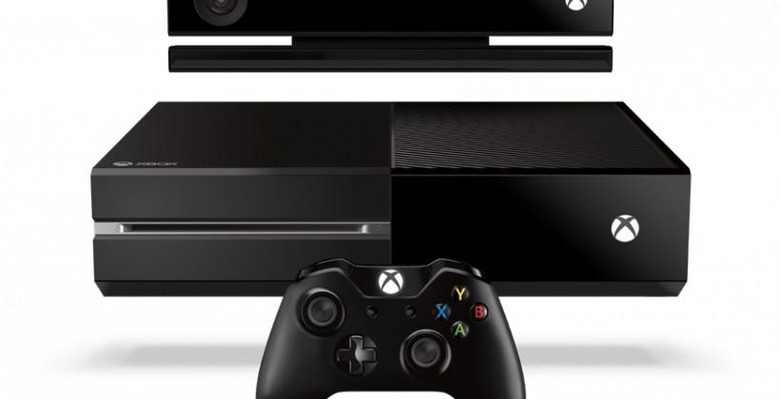 Microsoft is in negotiations with broadcaster Sky UK to offer a subsidized Xbox One, it's reported, potentially even positioning the console as a new set-top box for the satellite TV service. The deal, which may already have been finalized according to MCV's sources, would see the next-gen console offered at a significant discount, it's claimed, potentially with DVR style recording functionality in the pipeline.
Microsoft wasn't shy about pushing the Xbox One's TV features during the launch event for the console, with in-depth detail on games being left to the company's E3 2013 press conference next week. The Xbox One is designed to slot in-line between a source device – such as a satellite tuner or cable box – and a TV or project, with both an HDMI input and output; however, the console doesn't have any internal tuners of its own.
Instead, it effectively switches between sources, with spoken commands flicking from the TV input to games and other on-demand entertainment sourced on the Xbox One itself.
It's that onboard functionality which Sky and Microsoft could take advantage of initially, until the game-recording DVR feature is expanded to include TV content. Sky already offers its NowTV service, which delivers streaming shows over an internet connection; with the right app, the Xbox One could deliver that as part of a subscription plan.
The nature of that subscription – including price and what the agreement might include – is unclear; Microsoft is, after all, yet to announce final pricing for the Xbox One. However, it's not a model the company is unfamiliar with. The Xbox 360 has already been offered in the US as a subsidized package, with a lower upfront cost for the console – $99 – if gamers agree to two years of Xbox LIVE membership.
BSkyB has already confirmed that it is looking closely at the Xbox One, while Microsoft – although pointing out that live TV functionality on the Xbox One will be limited to North America initially – has said it is "anticipating global scale over time" for the entertainment feature.
Update: A Sky spokesperson gave Recombu the following statement:
"We have no plans to sell Xbox hardware as part of a Sky subscription. We have a longstanding partnership with Microsoft by which we distribute our content via Sky Go and Now TV on Xbox. We look forward to continuing to work with them as part of our commitment to giving our customers more ways to watch Sky programming in addition to their Sky+ HD box"