Xbox One and PlayStation 4 shipping dates show up in Toys R Us listing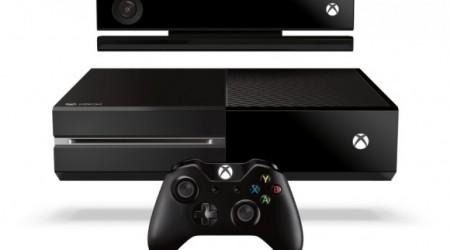 The two much-anticipated gaming consoles, Microsoft's Xbox One and Sony's PlayStation 4, have appeared in a listing over at Toys R Us with availability dates attached. Although not confirmed and accompanied by statements that the information is subject to change, the toy store's listing shows the Xbox One as set for November 29, and the PS4 as coming surprisingly close to Christmas on December 13.
In addition to the shipping dates listed on the website, Toys R Us also shows the pricing for the consoles, with the Xbox One set at £419.99 and the PlayStation 4 set at £339.99. Aside from that, the listings don't show much else, except for advisement regarding recommended age (hint: it's 3 years and older) and that the devices aren't available in-store.
As has been stated – and is still displayed on the Xbox website – the console is expected to be available sometime in November, but no official date has been set. Whether the 29th will end up being that day is yet to be seen, but it is within the realm of possibility. The PlayStation 4's date draws a tad more scrutiny due to how close it would be cutting it to Christmas time, but it also falls within the given availability time frame.
Earlier this week, the controllers for both consoles went up for pre-order, allowing gamers to make sure they have enough to go around once their respective device is acquired. Both controllers are priced at $60, with the Xbox One controller's Play and Charge kit being priced at $25, or as $75 total if purchased as a bundle.
The consoles are up for pre-order now, so enthusiasts can grab one now. If the Toys R Us listing is correct, Sony fans could be looking at an extra couple weeks for their PlayStation 4 over those opting for an Xbox One, but as always, take it with a grain of salt. Even if the dates are correct at the moment, these things have a habit of changing.
SOURCE: The Inquirer