Xbox Music flaws surface: Old Windows abandoned plus listening limits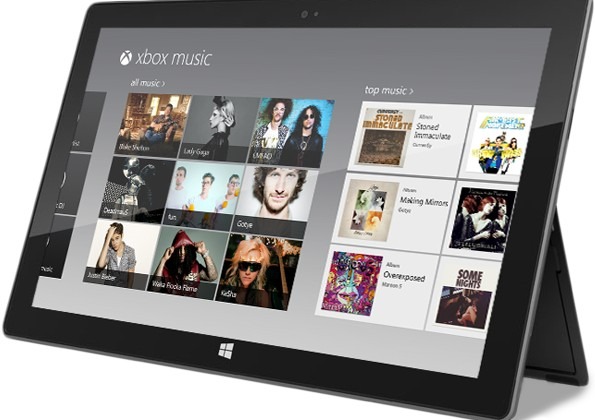 Microsoft's new Xbox Music streaming service will leave many existing device owners – including Windows Phone 7 early-adopters – out in the cold, the company has conceded. The new cloud-based music service, which launches tomorrow for Xbox 360 but will eventually run on Windows Phone 8 handsets and Windows 8/RT PCs and tablets, cuts all ties with the existing version of Microsoft's smartphone and PC platforms. Meanwhile, the threat of listening limits lurks in the small-print.
Microsoft has no plans to release Xbox Music apps for Windows 7 or Windows Phone 7/7.5/7.8, the company admitted to The Verge, leaving those desktop and mobile platforms with the existing Zune Pass program. That means the same catalog of tracks will be on offer – Microsoft says that amounts to over 30m globally, though not all tracks are available in all countries – but the cloud functionality won't be present.
For instance, Xbox Music users will be able to create playlists of tracks and have those automatically synchronize across multiple devices logged into the same account, but Zune Pass users won't get access to the functionality. Similarly, the upcoming "cloud match" service which will put existing music users own into the cloud for them to enjoy on any device will also not be extended to Zune Pass users.
Windows 7 users, meanwhile, will also miss out on the free streaming access that Windows 8/RT users will get. Xbox Music on Windows Phone 8 and Xbox 360 will demand a monthly subscription of $9.99 (on top of Xbox LIVE membership on the console), but Windows 8 users will have a free, ad-supported option instead.
However, that unlimited, ad-supported playback will be short-lived. According to Microsoft's small-print, after six months of use the option will be limited to just ten hours of playback each month. That's in contrast to Spotify, the ad-supported plan of which has no such limits. [Update: Spotify's limits vary depending where you live. In the US, you get unlimited ad-supported playback, whereas in the UK there are restrictions after six months]
It's not the only indignity early-adopters of Windows Phone 7 have had to stomach. Microsoft cut backward compatibility with Windows Phone 8, promising those who bought earlier devices only a visual update to WP7.8 rather than the full, new OS.