Xbox Live Rewards Cash Payouts Have A 1-Year Expiration Date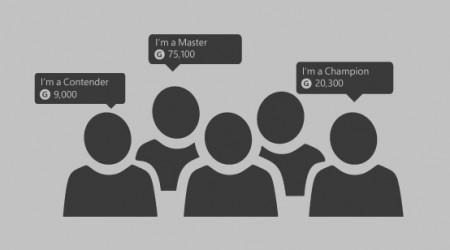 This week the folks behind Xbox Live have re-launched their Xbox Live Rewards system with a new punchcard system and easy-to-use local payouts – and an expiration date. What you'll find in the details we've harvested here are three mentions of expiration dates – two for the cash you can get when trading in Rewards Credits, and another for the program itself. While these dates may not be entirely new for those of you that have used point systems like this before – or received a similar note to this effect earlier this year when Microsoft Points converted to cash – it's important that we make sure we're all on the same level.
First you may want to know that though your automatic cash-out for Rewards Points is set at 5,000 and made on the 15th and the 30th of each month, Microsoft also allows an early request to be made. You need at least 1,000 credits to do it, but finding this "request deposit" button should be fairly straightforward.
"If you reach 1,000 Rewards Credits or more, a 'Request Deposit' button will appear on your MyRewards page. Click on the 'Request Deposit' button for an early deposit! The early deposit will be deposited into your Microsoft account by the next scheduled deposit date on your MyRewards page. Check out the progress bar at the top of your MyRewards page to see your Credits progress." – Microsoft Xbox Rewards
You'll also be interested to know that Rewards Credits do not expire, but cash deposits do. It's currently noted by Microsoft that Rewards Credits converted to your local currency and deposited into your current existing Microsoft account will have a time limit – that cash value is set to expire by June of 2015.
This 2015 date is listed in " target="_Blank">the FAQ for this program while the terms and conditions state a 1-year expiration date for the cash deposited in your Microsoft account. Microsoft is essentially telling you to use it or lost it, so to speak.
"Cash awarded and deposited into Enrollee's Microsoft account from Rewards Credits during the Program Period must be redeemed within one (1) year, or it will expire. Any cash awarded and deposited remaining in an Enrollee's Account after the expiration period described above will be forfeited without compensation." Microsoft Xbox Rewards Terms and Conditions
The current terms and conditions set forth by Microsoft also suggest that this Rewards Credits program will be over on June 30, 2014, at 23:59 UTC (the end of the Program Period). They also mention, on the other hand, that this is only "unless extended or otherwise modified" before then – aka if the program does well, they'll keep it rolling well past next year.