Xbox Live Gold early cancellations allowed amid June update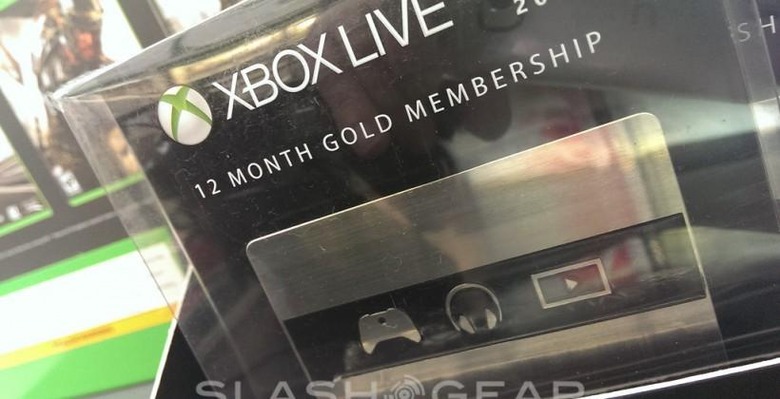 Microsoft has added a bit of a rule change to their Xbox Live and Gold FAQ, one that allows early cancellations. This update and allowance will take place after the June software update, and all requests will need to be made before August 31st, 2014.
Why would you want to cancel your Xbox Live Gold account after June rolls around? Because once the newest Xbox One and Xbox 360 system software update is put in place, a LOT of features will be changing.
If you'll have a peek at our recent Xbox Live Gold Update article, you'll find that the biggest change will come in the freeing up of entertainment apps. While Xbox Live Gold was required in the past for the following apps to function, they'll all be available for use for anyone – not just subscribers – once the June update arrives:
• Machinima
• Twitch
• Upload
• Netflix
• Hulu
• Univision Deportes
• GoPro
• Red Bull TV
• HBO GO
• NFL for Xbox One
• MLB.TV
• NBA Game Time
• NHL Game Center
• ESPN
Some of these apps – like Netflix and Hulu – will continue to need their own subscription fees through the software providers themselves, as they would on any other platform.
Once this update goes through starting in June, Xbox Live Gold members who purchased their paid membership BEFORE the update begins can cancel "and receive a pro-rata refund of any unused remaining days between the date of cancellation and the date their paid Gold membership ends."
Once you've cancelled, you'll have to wait six to eight weeks for processing. If you've gotten a Free or trial Gold membership, you can cancel, but you won't receive anything as a refund – so you may as well skip canceling in that case.
Users will have to head to http://support.xbox.com/contact-us to contact Microsoft to request a refund after the system updates become available inside the month of June.
VIA: Xbox Live Gold FAQ