Xbox Live Black Friday deals detailed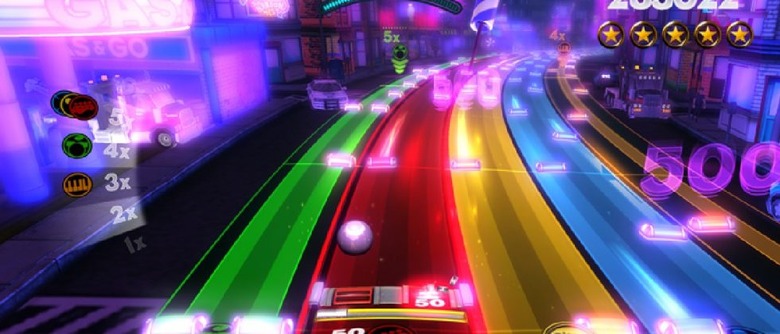 Many people will be heading out to retail stores on Black Friday, but let's not forget that there are plenty of deals to be found online as well. One of these online destinations is Xbox Live, with Microsoft slashing the price on a ton of Arcade games for Black Friday. Many of the games included in Xbox Live's Black Friday sale have been discounted by 50%, so if you've been holding out on a particular game, now might be the time to buy.
Notable Arcade games receiving discounts includes such titles as Lara Croft and the Guardian of Light, Rock Band Blitz, Daytona USA, and Magic 2013. Those are all half off, but there are also some deals on Games on Demand titles to take advantage of. Portal 2, Dead Island, and Left 4 Dead are all ten dollars off through Games on Demand, and Microsoft has a healthy amount of discounted DLC on offer too. Finally, if for some reason you're in the market for new avatar items, a selection of those have been discounted as well.
These deals are live now and will be available until Monday, November 26. That means you've got just under a week to stock up on cheap games, so if you miss out on this sale, you've got no one to blame but yourself. We've heard good things about Magic 2013 and love Rock Band Blitz, so if you don't know which games to buy, those might be good ones to start with.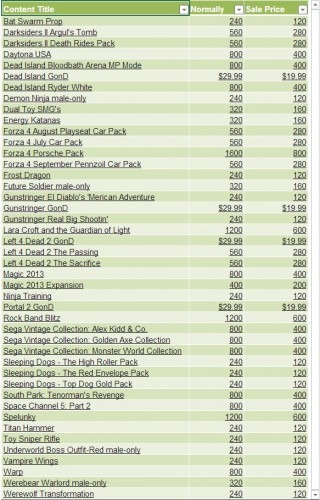 Of course, if you don't yet have an Xbox 360, Microsoft's got Black Friday deals for you too. Sony will also be dropping prices on PS3s for Black Friday, so you've got quite the selection to choose from if you're looking to pick up a new console. Are you going to pick up any of these Xbox Live goodies?
[via Major Nelson]