Xbox Games with Gold serves up Bomberman, Bloodstained in February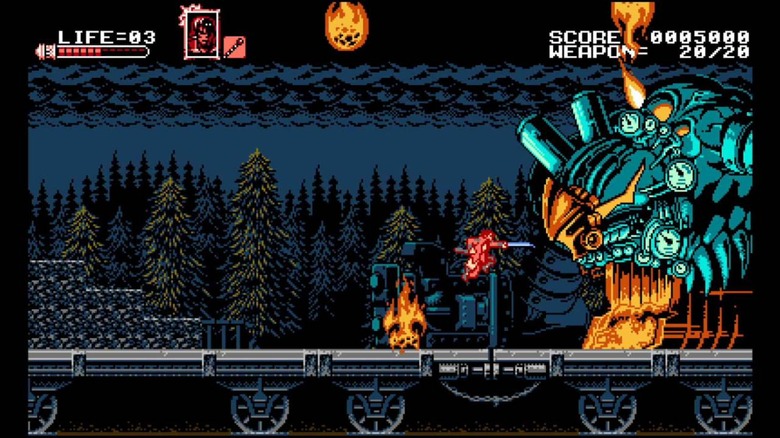 Microsoft has revealed the Xbox Live Games with Gold for February, and it seems that we've got a pretty solid month ahead of us. As is usually the case, Xbox One owners will be getting four games in February, as the two Xbox 360 titles are backwards compatible with the console. There's a bit of something for everything this month, whether you're into multiplayer, classic games, or even Star Wars.
The first game on the list for Xbox One is Bloodstained: Curse of the Moon, which is a companion game to the upcoming title Bloodstained: Ritual of the Night. Both Curse of the Moon and Ritual of the Night are spiritual successors to the Castlevania series, so if you were fan of those games back in the day – specifically Symphony of the Night – then you'll want to make sure to download Curse of the Moon while it's free.
Curse of the Moon will be free throughout the entirety of February, and in the middle of the month, we'll see Super Bomberman R go free for Xbox One as well. Billed as the biggest Bomberman game ever, Super Bomberman R supports up to eight players at a time online. Super Bomberman R will be free from February 15th until March 15th.
On the Xbox 360 side of things, we've got free copies of Assassin's Creed Rogue (yes, another Assassin's Creed game) and Star Wars Jedi Knight: Jedi Academy. The latter is actually a game that released for the original Xbox way back in 2003 and still has its share of Star Wars fans to this day. Assassin's Creed Rogue will be available from February 1st to the 15th, while Jedi Academy will be available from February 16th to the 28th.
Keep in mind that the free games for January are still available for a couple of days if you haven't downloaded them yet. That includes Celeste, which is one of the most exciting Games with Gold we've had in quite some time. If you haven't downloaded it, be sure you do by the time we close the book on January.