Two Xbox Live Games with Gold freebies are live a day early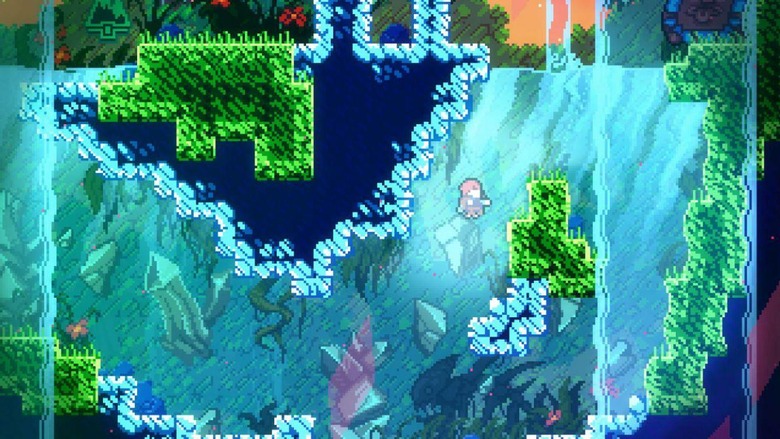 January is set to be a pretty big month for Xbox Live's Games with Gold, but it appears that you don't need to wait for the calendar to roll over to 2019 before you can get to playing. Microsoft has sent a couple of the month's games live a little bit early, meaning you can start playing them right away. One of those games is Celeste, which is definitely the headliner for January.
Widely considered one of the best games of the year, Celeste is a challenging platformer with a retro feel to it. There is, of course, no lack of retro-inspired platformers out there these days, but Celeste manages to stand above many of them thanks to its level design, soundtrack, and its main character, Madeline.
It's a bit surprising to see Celeste included as part of Games with Gold, as it only released in January 2018. That isn't a complaint though, because it's a game you should certainly spend some time with if you enjoy platformers. It's joined by Lara Croft: Guardian of Light for Xbox 360, which is also live on Games with Gold a day early.
Later on in January, Celeste and Lara Croft: Guardian of Light will be joined by WRC 6 FIA World Rally Championship on Xbox One and Far Cry 2 on Xbox 360. As always, the Xbox 360 games are playable on Xbox One too, so Xbox One owners are getting four games to check out in January.
It's hard to see how Microsoft can top a Games with Gold line up that includes Celeste, but we'll see if it can as we move through 2019. Celeste will be available throughout the entire month of January, so there's no rush to download it right away. Still, if you find yourself with nothing to do on New Year's Eve, you could do far worse than making your way through Celeste.