Xbox Games with Gold for January includes one of the best games of 2018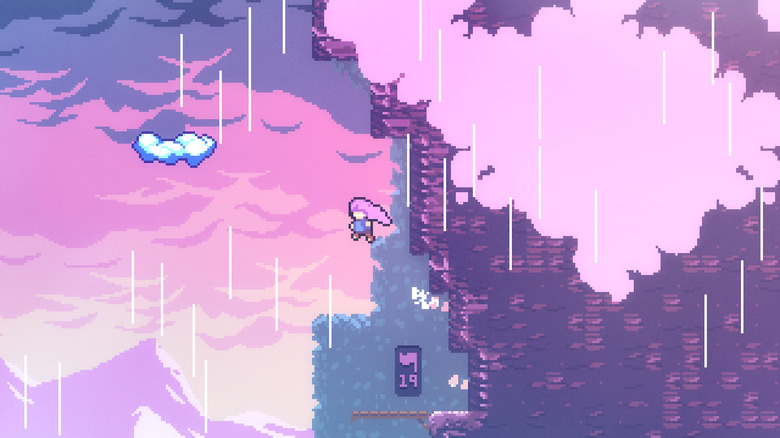 Microsoft is going start strong with Xbox Live's Games with Gold in 2019. The company has announced the line-up of free games for January, and among the roster is one of 2018's best games: Celeste. If you're a fan of challenging platformers and you own an Xbox One, you'll definitely want to download Celeste while it's free next month.
Just earlier this month, Celeste took home "Best Independent Game" from The Game Awards, and it was even in the running for Game of the Year. It went up against some real gaming juggernauts from 2018, including Red Dead Redemption 2 and God of War, so perhaps it isn't surprising that the game didn't win it all. Celeste will be available through Games with Gold for the entire month of January.
Joining Celeste on Xbox One is WRC 6 FIA World Rally Championship, otherwise known simply as World Rally Championship 6. WRC 6 is a couple of years old at this point, but if you're already exhausted the content in something like DIRT Rally and you want more, this might not be a bad game to download. WRC 6 goes live on Games with Gold on January 16 and will remain available until February 15.
On the Xbox 360 side, we've got free copies of Lara Croft: Guardian of Light (available January 1-15) and Far Cry 2 (available January 16-31). Most people who wanted to play either of these games have probably already done so by now given their relative popularity on release, but if you missed them, this is a good chance to play two solid games from the previous generation. As always, these two Xbox 360 games are playable on Xbox One as well.
So, Xbox owners have a very solid month of games coming up in January, with Celeste as the clear stand out of the group. It's surprising to see a popular game like Celeste go up on Games with Gold just a year after release, but you certainly won't hear us complaining about it.