God of War takes home Game of the Year at 2018 Game Awards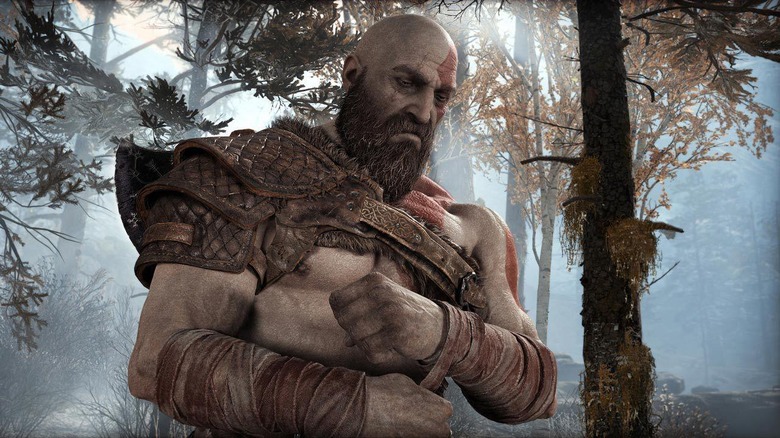 For a lot of people, it seems that the main draw of The Game Awards are the announcements that happen during the show. There are, of course, still awards being handed out to various games, with none quite as big as Game of the Year. God of War managed to snag the Game of the Year award this year, which is particularly impressive given the titles it went up against.
God of War had to contend with Celeste, Assassin's Creed Odyssey, Spider-Man, Monster Hunter: World, and Red Dead Redemption 2 for Game of the Year. Many probably expected Red Dead Redemption 2 to take home the gold given the critical and commercial reception of it, but in the end, God of War managed to sneak past Rockstar's latest to claim the biggest award of the night.
It's a well-deserved honor, too. God of War took a lot of chances when it came to re-imagining the series, but nearly all of them were successful. 2018's God of War had a deeper focus on story than the previous games in the series, and it benefited from the presence of Kratos's son, Atreus, which isn't easily said for other games that put NPC companions front and center.
Of course, competition was stiff – Spider-Man and Red Dead Redemption 2 will likely top many of the Game of the Year lists we're bound to see pop up between now and January 1, even if they didn't manage to beat out God of War in this particular instance. It also says a lot about the quality of a game like Celeste to see it going toe-to-toe with AAA games with multi-million dollar budgets for Game of the Year.
You can watch the video embedded above to see the moment God of War was named Game of the Year winner. Even though this article spoils that reveal, the video is still worth a watch if only to see a live orchestra play a medley of music from all six games. Do you agree with God of War winning Game of the Year? Head down to the comments section and let us know!