Xbox Game Pass on Nintendo Switch? Don't get your hopes up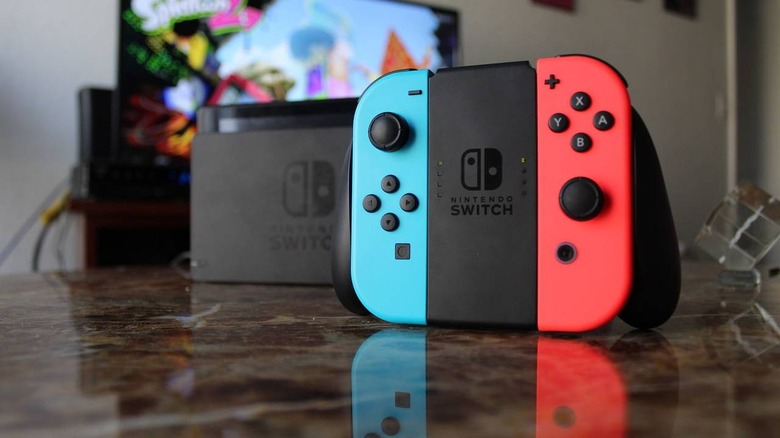 Xbox Game Pass is a pretty great service if you've got an Xbox One, and just recently we saw it expand to PC as well. That jump to PC and Microsoft's cross-platform ambitions have left people wondering if the company will try to bring Xbox Game Pass to even more platforms. The Nintendo Switch specifically has been the subject of some recent Game Pass rumors, but Xbox chief Phil Spencer unfortunately poured some cold water on those reports during an interview at E3 2019.
Back in February, it was rumored that Microsoft was looking to bring Xbox Game Pass to Nintendo Switch. While that was definitely a surprising report, the fact that Microsoft and Nintendo have been working on a number of initiatives together lent it some credibility. For instance, Microsoft brought Minecraft Bedrock Edition to the Switch, with Nintendo allowing cross-platform play. Then, of course, we have the recent announcement that Banjo-Kazooie – a duo owned by Microsoft – are coming to Super Smash Bros. Ultimate.
The notion that Microsoft and Nintendo have a friendly relationship these days certainly makes Xbox Game Pass on the Switch seem plausible, but Xbox lead Phil Spencer says that it's not a focus at the moment. In his annual E3 interview with Giant Bomb's Jeff Gerstmann, Spencer had a lot of praise to lavish on Nintendo and the Switch but confirmed that bringing game streaming to Android is the top priority right now.
"I have said over time I'd like to take Game Pass everywhere – I saw somebody joke I'd put Game Pass on a toaster if I could; I don't know about that," Spencer said. "But we're focused – on the streaming side, at least – on Android just because in some ways it's the hardest for us because it's so diverse in terms of the number of devices."
Spencer continued on by saying that he loves "the role that Nintendo plays in the industry," and by noting that the two companies have a good relationship before diving into why bringing Xbox Game Pass to Switch probably isn't very likely at this point in time: "That platform is different enough from an Xbox platform that it's not trivial for us just to say 'Okay all those games would run there.'"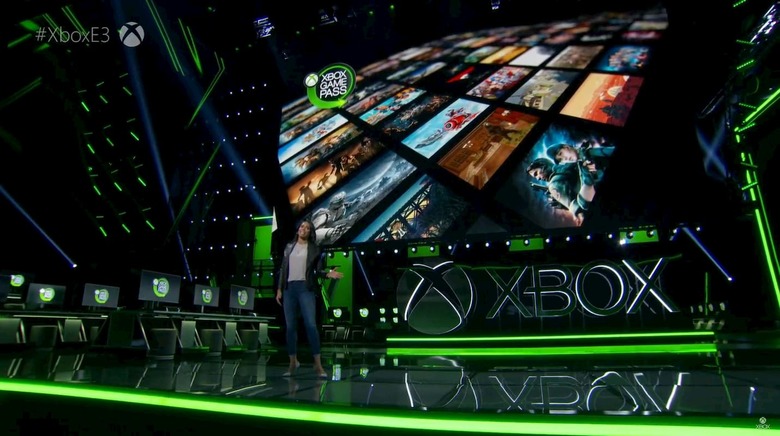 "So, then you're like 'Okay, are we going to stream the games to there?'" he continued. "I love what Switch is, but the opportunity globally to focus on an Android platform is just such a natural first move for us – and frankly will take us quite a while to work through that." Spencer wrapped up by saying that, for now at least, it's hard for Microsoft to "prioritize different than we are today."
So, even though Spencer kind of shot down the idea of Xbox Game Pass on the Switch in the immediate future, that was definitely more positive than many of us were probably expecting. He's definitely right when he recognizes that bringing a service like Project xCloud to Android devices is something that's going to take a long time, and while that means there won't be a focus on what kind of Microsoft services can make the jump to Nintendo Switch, it seems like he's not ruling out the possibility entirely.
For now, though, you'll have to get your Game Pass kicks either on Xbox One or on PC. During its E3 2019 press conference, Microsoft launched the PC version of Game Pass into beta, releasing it at an introductory price of $4.99 per month. You can find Gerstmann's full interview with Phil Spencer embedded above, with the segment quoted in this article beginning shortly after the 28-minute mark.