Xbox and Xbox Live combined as Nadella has Phil Spencer take over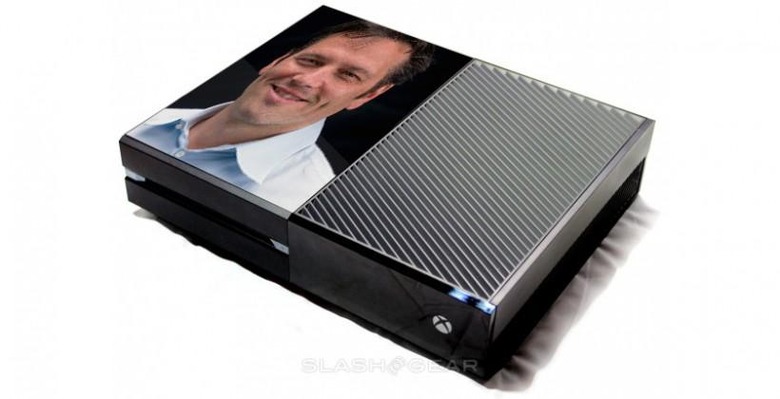 It's not clear whether the change in staff announced this week by Microsoft CEO Satya Nadella will have any grand impact on how you play the game. The big change is in how Xbox and Xbox Live will be run. Instead of being two separate ecosystems that just happen to work with one another, Nadella has let it be known that Microsoft's Xbox and Xbox Live divisions will be run as a single unit, and they'll be run by the same fellow, too: Phil Spencer.
Up until this change, over Phil Spencer was the Corporate Vice President of Microsoft Game Studios. In his role as CVP of Microsoft Studios, he's been in charge of the creative teams developing "premium content experiences" for Xbox One, Xbox 360, Kinect, Surface, Windows PC and mobile phones (Windows Phone, that is).
"Phil will report to Terry Myerson, allowing us to keep gaming close to the group developing operating systems across devices. In this new job, Phil will lead the Xbox, Xbox Live, Xbox Music and Xbox Video teams, and Microsoft Studios. Combining all our software, gaming and content assets across the Xbox team under a single leader and aligning with the OSG team will help ensure we continue to do great work across the Xbox business, and bring more of the magic of Xbox to all form factors, including tablets, PCs and phones." – Satya Nadella, Microsoft CEO
Spencer headed the teams that nabbed a partnership with the NFL for Xbox, the deal with Steven Spielberg to bring Halo as a TV show to Xbox, and he's essentially been one of the leading minds behind Xbox LIVE for both Xbox 360 and Xbox One for quite some time.
Spencer has been with Microsoft for 25 years, a period in which he also served as general manager of Microsoft Studios worldwide (starting in 2008) and corporate vice president of Microsoft Studios worldwide (in 2009). He's also served as general manager for Microsoft Game Studios EMEA.
"I love the way the Xbox team is focused on great games and gaming experiences (go, "Titanfall"!), connects with its fans, pushes the boundary of entertainment and has embraced the power of the cloud in such interesting and impactful ways." – Satya Nadella, Microsoft CEO
This week Nadella also promoted Scott Guthrie to Executive Vice President of Cloud and Enterprise. Stephen Elop has also joined Microsoft formally as Executive Vice President of Microsoft's Device Group, reporting directly to Nadella.
" I've had a chance to work closely with Stephen, when he was previously a senior leader with Microsoft, as a key partner during his tenure as Nokia CEO, and again in the last several months as we've worked through the initial stages of integration planning." – Satya Nadella, Microsoft CEO
Have a peek at the other recent change-ups occurring at Microsoft as a direct result of Nadella's appointment as CEO. We'll be hearing a lot more from Phil Spencer and Terry Myerson, both of the Xbox crew at this point, in the near future as well.
VIA: Microsoft