Xbox 720 tipped for fall 2013 with AMD 6000 series GPU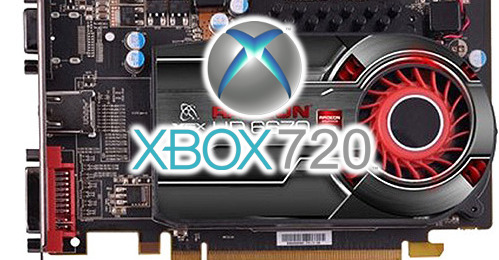 The next generation Microsoft Xbox 720 has been tipped to be shipping in late October or early November complete with six times the power in an AMD 6000 series GPU under the hood. There've been reports from several sources saying the same set of details, the most recent confirmation coming from IGN's source close to the project. Specifically it appears that the Xbox 720 will be using the AMD Radeon HD 6670 working with support for DirectX11, 3D and 1080p HD output, and multidisplay output.
The Radeon 6670 itself costs upwards of $79.99, so we're likely not looking at an inexpensive device in the end here. That said, the Xbox 720's graphics processing power because of this beast of a GPU will be six times the Xbox 360. Compared to the upcoming Wii U (as seen in some lovely hands-on videos back a few months here on SlashGear), the Xbox 720 will be set to have a 20-percent greater performance on the whole.
For those of you out there in the world of developing for consoles can expect kits for the system in August. Now we've just got to wait for the third PlayStation and we can have the whole three mouskateers in the ring for 2013! Which one will you be picking up given the information we've got currently? Not one whole heck of a lot of information is out there, but the names are all here!
[via IGN]