Xbox 720 could get Project Gotham Racing launch game devs hint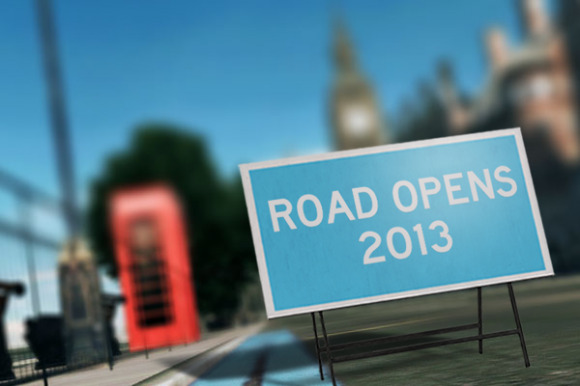 Microsoft's next-gen Xbox 720 could launch with a new Project Gotham Racing game, developers have teased, with Lucid Games promising that "mid-May will be interesting for the studio." Lucid, which was formed from ex-Bizarre Creations staff, the studio responsible for the original Project Gotham Racing series, took to Facebook to tease a new 2013 title, which would coincide with Microsoft's own reveal date for the new Xbox.
That's taking place on May 21, with Microsoft also set to show off a number of launch games alongside the console. Exactly how much detail Microsoft will go into around the new Xbox is unclear – it could well follow Sony's example, and not actually show off the core hardware itself – but we're expecting it to open the gates to more titles being demonstrated at E3.
Lucid's teaser image, meanwhile, would seem to be a heavy-handed nod to a racing game given its "Road Opens 2013" banner. The UK studio was started by a number of former Bizarre Creations staff, after the Activision-owned firm was shut down at the start of 2011. Rumors back in late 2010 suggested Microsoft was in talks with multiple European studios to try to reboot the Project Gotham Racing series, though since then all has been quiet.
That's not something the Lucid Games team is doing anything to change, telling Joystiq only that they "can't say anything at the moment" about the Project Gotham Racing rumors. Nonetheless, it would be a fitting launch-day title: both the original Xbox and the Xbox 360 hit shelves with a game from the franchise alongside.
Going by the image, the new racing game – whatever it launches as – will be set in London, UK, at least in part. That's already been the venue for at least one previous installment of Project Gotham Racing.