Xbox 360 Spring Bundle proves Microsoft isn't quitting yet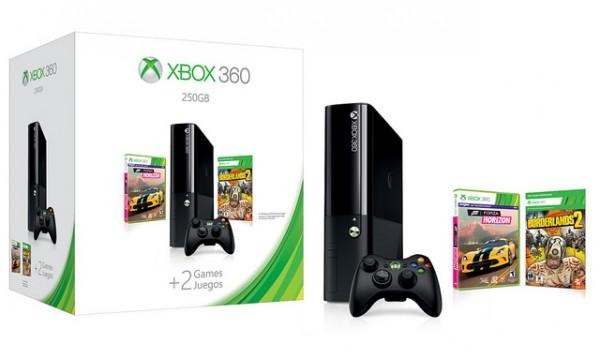 While generally a sort of fire sale like the one you're about to see here is something we'd suggest means a stock reduction is in order, Microsoft appears to be playing a different game. Continuing to support the release of games and, indeed, making clear that they'll be continuing to give games away to Xbox Live members, Microsoft is pushing an Xbox 360 Spring Value Bundle to be released in late March of 2014.
This release will include the standard Xbox 360 250GB edition with a single wireless controller in the box as well as two games. The game Forza Horizon will be included in a physical edition, while it would appear that with a Games on Demand Token, users will be able to download Borderlands 2 in full. These games have been available on the market since earlier this year.
While the final retail price of this package has not been posted – likely due to the differences in price for each country it's coming to – a discount has been announced as well. According to Xbox Live's Major Nelson, this bundle will be pushed with a $50 off select retailers bump for a limited time.
As we don't know the original price, the $50-off seems a bit odd, but we'll roll with it! Now to see if this bundle comes out in time for Titanfall. The Xbox 360 version of Titanfall will be released on the 25th of March, gods willing, just a couple of weeks after the initial versions for Xbox One and PC through Origin.