Xbox 360 Elite facing axe for simpler line-up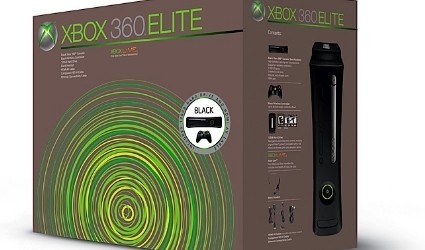 The latest gaming rumors suggest that Microsoft is considering putting the Xbox 360 Elite onto the back-burner, taking no more orders for the console and allowing existing stocks to dwindle.  The Elite would then be treated as a limited-availability option in the company's gaming lineup, on sale on at select European and US retailers.  Microsoft's decision is believed to be prompted by mainstream retailers, who would prefer two SKUs – low-end and high-end – rather than the current three.
Any remaining Elite on sale would be more likely a special edition than the current incarnation of the Xbox 360, similar to the red Resident Evil 5 package announced last month.  Retailers are apparently reporting that standard Elite packages take longer to sell than the Arcade or Pro 360s.
We're hearing that no final decision has been made by Microsoft, but that they'll be monitoring sales performance over the next few weeks.  As part of the shift, the company is also expected to announce a new, larger capacity hard-drive – in excess of the 120GB unit currently available – which would be an option for both Arcade and Pro buyers.