Xbox 360 250GB Kinect bundle official for Nov 4th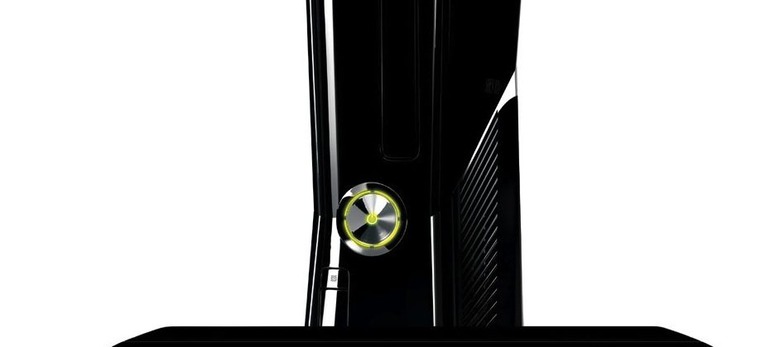 Microsoft's special edition Xbox 360 250GB Kinect package has been given the official nod, with the company promising to deliver the bundle – that pairs the larger-capacity 360 console and their motion-gaming add-on – on November 4th 2010.  Priced at $399.99, the Xbox 360 250GB with Kinect box will also include a copy of "Kinect Adventures".
It's not the first time we've heard about the 250GB bundle; the eagle-eyed spotted it had been mentioned on the press shot packaging for the 4GB flash-memory based bundle officially announced back in late July.  That bundle will cost $299.99, while the Kinect sensor itself will be $149.99.
Press Release:
SPECIAL EDITION XBOX 360 250GB WITH KINECT IS THE ULTIMATE PACKAGE TO JUMP IN TO CONTROLLER-FREE GAMES, ENTERTAINMENT AND MORE
Xbox 360 250GB Console, Kinect Sensor and "Kinect Adventures" for $399

On Nov. 4 be among the first to get Kinect for Xbox 360 with the Special Edition Xbox 360 250GB with Kinect, available while supplies last. This all-inclusive package includes the Xbox 360 250GB console, a Kinect sensor and "Kinect Adventures" for $399.99 (U.S. ERP). Set up controller-free entertainment in your home with the glossy black 250GB console that boasts 802.11n built-in Wi-Fi, an internal removable 250GB hard drive and touch sensitive controls. Plug in the Kinect Sensor to the dedicated port on the console and load "Kinect Adventures" where you can float in outer space, experience the thrill of roaring rapids and tackle mountaintop obstacle courses. Enjoy controller-free fun with any of the more than 15 games launching with Kinect and experience new ways to enjoy your favorite entertainment.

Xbox 360 paired with Kinect has something for everyone. Play an exciting game of soccer in "Kinect Sports," go for the ride of your lives with the massive jumps and full-body stunts in "Kinect Joy Ride," or adopt a pet tiger cub with "Kinectimals." Get the most out of your morning workout with "Your Shape: Fitness Evolved." Your virtual trainer will help you meet your specific fitness goals by providing feedback on your form in the comfort your own living room. Gather friends for a dance party, or work on your own moves one step at a time with "Dance Central" by MTV Games and Harmonix. Spend quality time with friends and family around the world through Video Kinect. Watch your favorite movies, TV programs and live sports from ESPN on Xbox LIVE, all with the wave a hand.

Kinect for Xbox 360 will take to the global stage once again at the Tokyo Game Show next week to reveal even more new controller-free games and experiences never before possible.

For more information on the Special Edition Xbox 360 250GB with Kinect, visit www.xbox.com.

*Xbox LIVE Gold membership required for Video Kinect and ESPN on Xbox LIVE, and an ESPN3.com affiliated broadband provider required for live and on-demand sports.