X-MEN: Days Of Future Past Full Trailer Sends Wolverine Back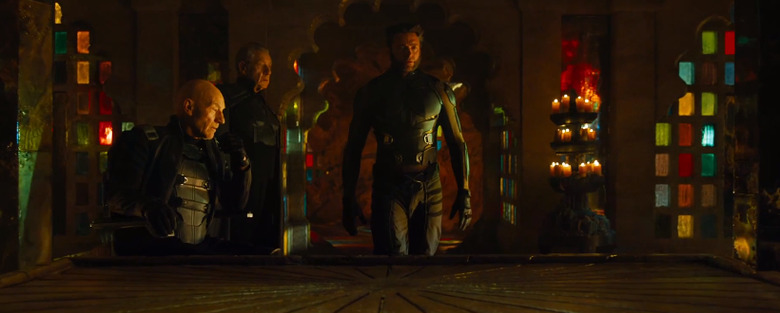 The first full trailer for X-MEN: Days of Future Past doesn't exactly send Wolverine back to the store – he's not expired, after all – instead it sends him back through time. It does so with such a blatant force that we must assume that the action of sending this fellow Logan back through time will happen within the first 10 minutes of the film. From that point forward it'll be all candy and flowers for the likes of future and past Professor X and Magneto.
This movie will indeed be opening on May 23rd of 2014, but don't tell that to the trailer people. They've made a short version of the movie here in 2013 the likes of which will essentially spill some of the most tasty beans from the movie all at once. A combination of this video spot and the earlier teasers we've had regarding Sentinels, posters of an evil alternate universe, and our friend Peter Dinklage as Bolivar Trask himself – you'll get the idea.
This trailer also makes the case for the film traversing ground we've not yet come across – in bulk. You'll get a good look at several of the heroes from past films, of course, but you'll also dive in with the likes of Bishop, the return of Ellen Page as Shadowcat, and the re-ushering in of Lucas Till as Alex Summers, aka Cyclops' brother and the mutant known as Havok.
Above you'll also get another taste of Trask Industries: Your Future. This video acts as propaganda that'll appear in-film for the public who will then roll with madness against mutants worldwide. It'll be interesting to see how the Sentinel program – having appeared in different iterations for each different kind of X-MEN media thus far – will play out here on the big screen.
Watch out for this guy with the microscope in the gallery above (Trask). He's more dangerous than you can possibly realize. Have a peek at the X-MEN timeline below as well – it's about to get all screwed up!