X-Men: Days of Future Past viral marketing begins with Trask Sentinels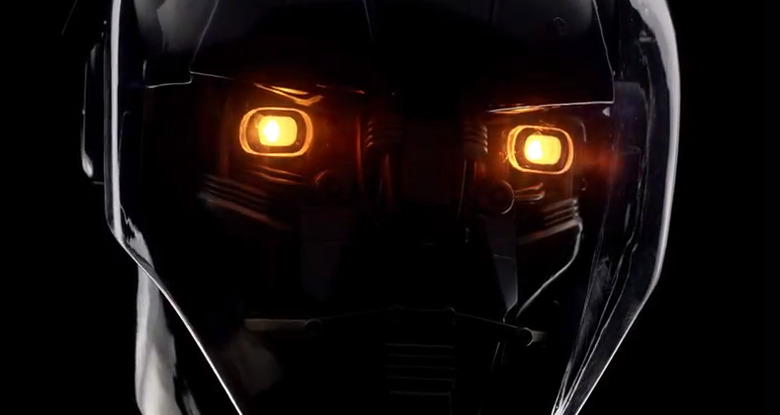 Trask Industries never looked better as the marketing push for X-Men: Days of Future Past begin with an ominous look at Sentinels. These robotic beasts are part of several X-Men storylines, here appearing in a 50 years of innovation video that once again pinpoints the timeline for this next bit of action in the Marvel Universe. While one storyline will sit squarely in the present, the other will take place 11 years after X-Men: First Class.
This trailer and viral marketing campaign video was released early today in an effort to stoke excitement for the upcoming comic book movie. While this installment doesn't reveal just one whole heck of a lot of information about the film itself, we can see plainly the connections between this system and that of Skynet, the automaton-making company from the Terminator film series.
Back in 1973 we'll see the beginning of the Trask Industries company – fast forward to 2013 we'll see nothing short of a full-blown war.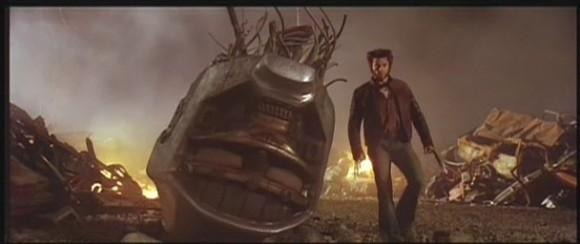 We've seen a glimpse of these machines in their most massive form in the movie X-Men: The Last Stand, the good guys having a go at one in the Danger Room (the team's holographic training room), Wolverine chopping one's head off after a toss by Colossus. It would appear that the smaller iterations of the robots will be appearing here in X-Men: Days of Future Past.
"Founded by Bolivar Trask in 1967, Trask Industries was built on the philosophy of advancing human progress through technology and genetics. Our early research led to the revolutionary development of DNA-Generated Prosthetics. Since then, Trask Industries has taken the lead in genetics-based defense technology with our Mutant Detection Device and Sentinel program."
"We've partnered with international governments to ensure that any threat to human extinction is preemptively neutralized. With Trask Industries, you can rest assured that the future of humanity is in safe hands." – Trask Inudstries Viral Site
There's also a Trask Industries viral site that delivers on some additional plot points. They detail the Sentinel itself (generation 9, Mark 1), along with the Mutant Detection Device and the Inhibitor Collar – for controlling dangerous mutants.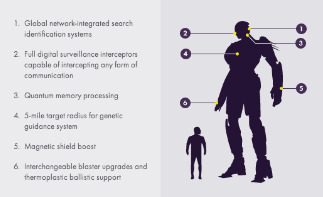 Perhaps best of all, we get to have a peek at none other than Bolivar Trask himself, played by everyone's favorite Game of Thrones royal, Peter Dinklage. If anyone can pull off the devil that is Trask, it's Dinklage.