X-Files 2016 return premieres on January 24th on Fox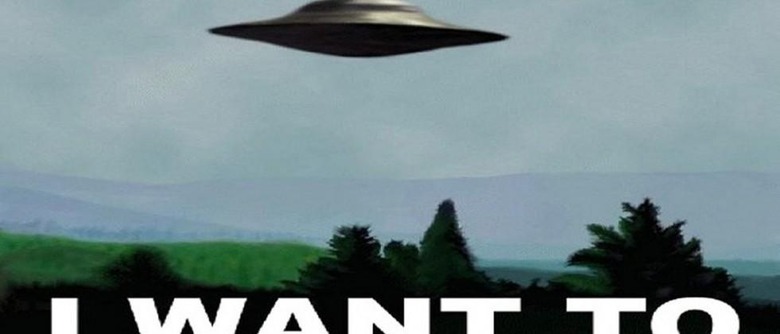 This morning Fox announced that the X-Files would be premiering on the 24th of January, 2016. But wait a second, you might be saying – didn't I hear that the X-Files would be coming to Netflix or something? Didn't they say it'd be coming to the internet in the year 2015? Not so fast there Rumors McGee, that's not exactly what was ever officially stated. Here we're running down the details of when and where you're going to be able to see the real X-Files next (and probably last) season. It's going to be on Cable Television, first and foremost.
Series executive producer Chris Carter suggests that he considers the long break between seasons to be a "13-year commercial break." Don't worry, in other words – it's going to be just as awesome and extra-strange as the last time you saw Mulder and Scully teaming up on TV.
And on Netflix, of course.
The six-episode season will be filmed and produced in the summer of 2015 – like now. The actual release of these episodes will take place in 2016.
David Duchovny and Gillian Anderson are both onboard for the filming of the season. It's going to be awesome.
What's not entirely clear at this time is whether or not the series will go on from there. For now, it's just six episodes and done.
"The next mind-bending chapter of THE X-FILES," says Fox in a release this morning, "debuts with a special two-night event beginning Sunday, Jan. 24 (10:00-11:00 PM ET/7:00-8:00 PM PT), following the NFC CHAMPIONSHIP GAME, and continuing with its time period premiere on Monday, Jan. 25 (8:00-9:00 PM ET/PT)."
The rest of the series is on Netflix now, so you can bet the six-episode run will be there (eventually) as well.