Wyze Bulb just the start, budget smart home firm promises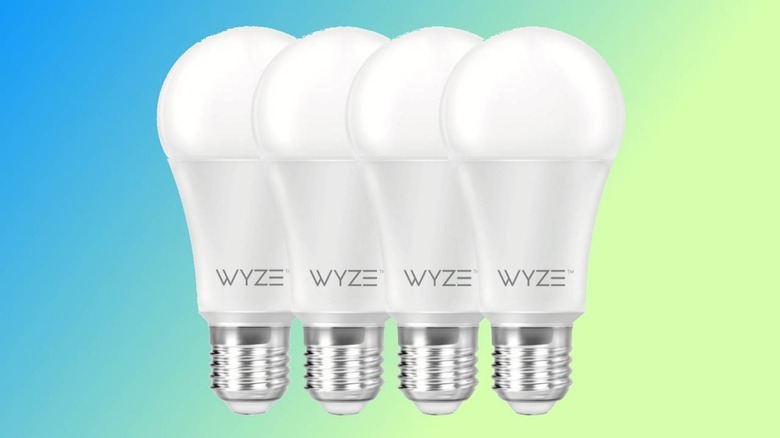 The unexpected arrival of the Wyze Bulb has been followed by open sales through the company's app, with the notably affordable smart lighting set to ship in June. Spotted earlier in the week, the Wyze Bulb takes on established challengers like Philips Hue and LIFX.
The bulbs themselves are 800 lumens in brightness, and support white light only. However you can adjust the color temperature of that white light, from cool through to warm. There's no word on whether Wyze is looking at releasing a color version of the bulb.
If you have more than one, you can group them together. The Wyze app offers a single button to control that, or you can use Google Assistant, Amazon Alexa, or IFTTT to automate that. Scheduling is also offered through the app.
A four pack of bulbs is $29.99. What Wyze isn't doing right now, though, is putting the Wyze Bulb on sale in general.
Instead, it's offering the bulbs under its new Wyze Early Access program. That means you can't just head over to the regular Wyze webstore and place an order, at least not yet. Instead you have to order through Wyze's apps for iOS or Android: you can download them from the App Store and Google Play, respectively.
The good news is that you don't actually need to have bought a Wyze product before this to take part in the program. Instead, just creating an account with the company is sufficient. Once you've confirmed your email address, you should find the new bulbs in the Store tab.
Wyze isn't saying quite how many sets of bulbs it has to offer, though it has put a limit on just how long they'll be on sale for. You've got another 13 days as of publication to get your order in; however, there's also limited supplies to go around. At time of writing, that meant 31-percent of the bulb four-packs had been snapped up.
If you want the single pack, however, you'll have to wait until the official launch later in the year. A single bulb will be priced at $7.99. That's roughly half the price of a competing smart bulb.
As you'd expect, the bulbs will also integrate with Wyze Sense, the company's security system which launched earlier in the year. That way you can have the lights come on as soon as Wyze Sense spots motion, for example.
Wyze says that, along with broader availability of Wyze Bulb, there'll also be more early access products launching this year. Exactly what they'll be hasn't been shared yet, but the company says its goal has always been to "democratize the smart home" just as it did with its original $20 security camera. That leaves several potential avenues for new hardware in the months ahead.