WWDC 2013 tickets on sale now - go grab em!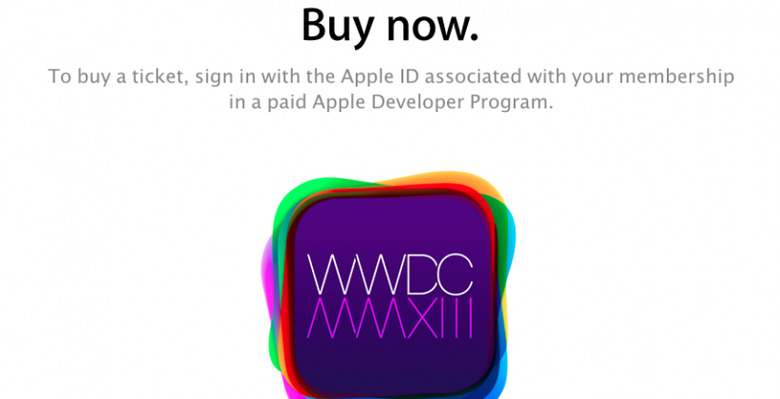 Apple's developer conference has been announced earlier this week and tickets for the event are on sale now. This event will take place at the Moscone Center as it has for several years and may well play host to a set of new devices in addition to software pushes for both mobile and desktop Apple environments. This event has in the past been home to reveals of devices such as the Retina display-toting MacBook Pro and the Apple iPhone 4.
Tickets for WWDC are set for official Apple developers and will cost a cool $1,599 apiece. This event's tickets are a sure sell-out, it's only a matter of how long they'll take to reach that moment of unavailability. Tickets have gone on sale at 10AM PST, just a moment ago, and we'll be watching closely to see how long they take to actually reach their final state.
This event has been promised by Tim Cook to contain new versions of both Apple's desktop OS and the iPhone/iPad operating systme iOS as well. With the company's Design Awards, top apps in iPhone, iPad, and Mac are showcased from third-party developers that then go on to sell millions of copies – if they're lucky. WWDC 2013 will be home to more than 1,000 developers while Apple runs the show from several stages and meeting rooms.
Have a peek at our recent coverage of WWDC and stay tuned as we cover the event straight from San Francisco through our own WWDC 2013 portal!