WoW "Warlords of Draenor" expansion pack up for pre-order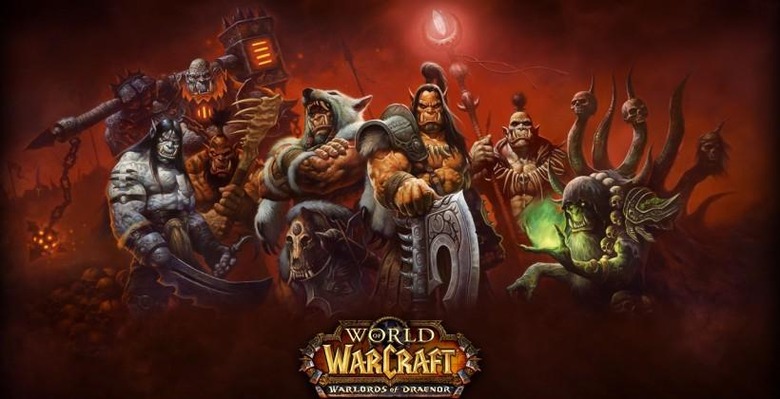 In November, Blizzard announced the fifth expansion pack for World of Warcraft, titled Warlords of Draenor. Some details were given at the time, as well as a video to whet gamers' appetites (available after the jump), but a launch date hadn't been provided.
Over on Battle.net, Warlords of Draenor has surfaced for pre-order as a Digital Standard Edition and Digital Deluxe Edition, the latter of which is said to include in-game items for WoW, StarCraft II, and Diablo III. There's also a promised Level 90 character boost with pre-orders.
With the expansion comes a level cap of 100, as well as new quests and boosted character art, among other things. On the downside, with the fifth expansion also comes an increased cost over previous expansions, with the SE being priced at $49.99 and the DDE being priced at $69.99.
When Warlords of Draenor will be available is slightly less clear. The main pre-order page lists "Expected game release Fall of 2014", with those in the Southern Hemisphere getting it in Spring). On the order page, however, the expected release is listed as on or before December 20, 2014. As such, it looks like gamers could be getting it soon after this summer, but might have to wait nearly until Christmas.
VIA: Digital Trends
SOURCE: Battle.net