World of Warcraft Warlords of Draenor to be the game's fifth expansion pack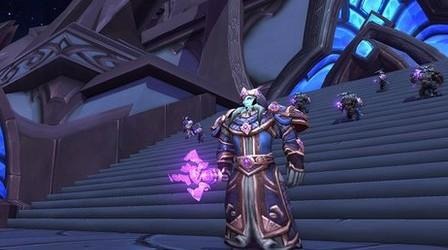 The video game World of Warcraft has been the most popular MMO game for years. While the game remains incredibly popular, the number of subscribers to the game has been on the decline. Blizzard announced in May that subscriber numbers for the game have declined. Blizzard has now announced a fifth expansion pack for the video game is in the works.
The new expansion pack is called Warlords of Draenor and it adds a new world to the video game. The expansion pack will allow players to build settlements and will boost characters to a high level. Details of the new expansion pack came during Blizzcon and the expansion involves a time traveling storyline.
Players of the new expansion will reenact some earlier events from the Warcraft games before World of Warcraft launched. The expansion will feature new zones, new dungeons, and other new content. The expansion will allow players to rise to level 100 and create their own settlement known as a garrison. The expansion pack will also reportedly updates some of the races in the game.
The expansion will automatically allow players to boost one of their characters to level 90 so they can go adventuring in the new world offer.ed by the expansion. While some of the details for the fifth expansion in the franchise were offered, Blizzard didn't say when the expansion pack would launch. Blizzard also announced a new game called Heroes of the Storm during conference.
SOURCE: BBC