WoW Legion release date confirmed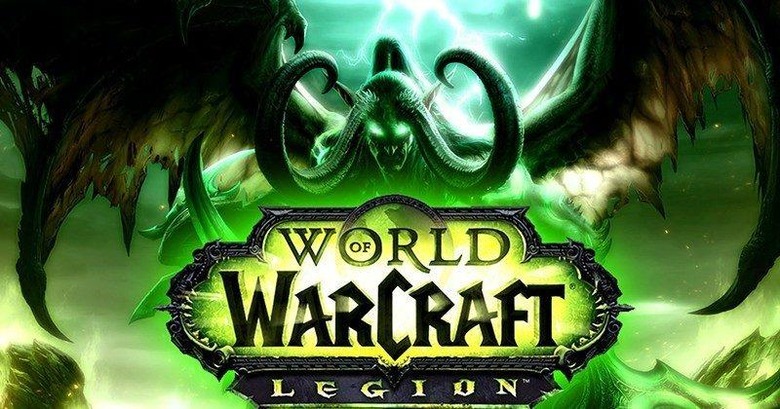 We've known about World of Warcraft's next expansion, Legion, for some time now. Blizzard has been teasing us with bits of information about what we can expect from this newest set of content since last year. Thanks to some fine print in their marketing material late last year, we've had a pretty good idea of when the expansion will be released. However, today Blizzard has announced the official release date.
As it turns out, we weren't all that far off in our estimate. The information we had said that the expansion would release "on or before September 21st, 2016." The official announcement puts Legion as coming out on August 30th. And just like the Warlords of Draenor expansion, the price will stay at $50, instead of the lower $40 price that we saw with earlier ones.
If you choose to pick up the Digital Deluxe edition of the game, you'll also include a felstalker mount and pet that you'll be able to use in-game. You'll also get some bonuses for other Blizzard games, such as a felstalker mount for Heroes of the Storm, portraits for StarCraft 2, and some cosmetics for Diablo III.
Here's a brief description of what to expect in the Legion expansion:
In this expansion chronicling the events following Warlords of Draenor, all hellfire breaks loose when the warlock Gul'dan, betrayer of the orcs and twisted servant of the Burning Legion, unleashes a demonic invasion force upon Azeroth unlike any the Horde and the Alliance have ever faced. To save their world from annihilation, heroes must unlock the mysteries of the mythic Broken Isles, master powerful Artifact weapons, and strike a forbidden pact with the Demon Hunters of the Illidari—vengeful disciples of the dreaded Illidan Stormrage.
VIA: Inquisitr