World Of Warcraft: Legion Release Date Revealed (By Accident)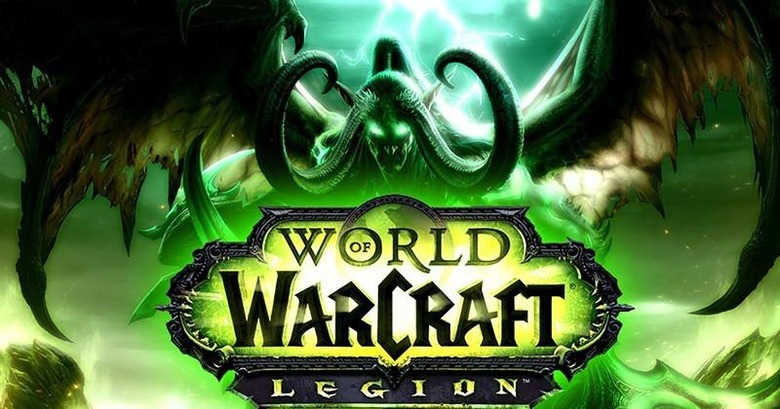 Blizzcon is this weekend, which means there will be a whole host of announcements from Blizzard. While we can speculate on the kinds of updates we'll see to the Diablo and Starcraft franchises, we already have an idea of what to expect when it comes to World of Warcraft. Thanks to Blizzard accidentally spilling the beans on Battle.net earlier today, we know when we can expect the next expansion to drop.
World of Warcraft: Legion was announced earlier this year at Gamescom, but no official release date was given. That announcement is expected to be made this weekend at Blizzcon. However, a recent image popped up for some users when logged into Battle.net that gave away that info. According to the image, we can expect Leigon to release "on or before September 21st, 2016."
Also revealed was an instant boost to level 100 for anyone who pre-orders the expansion, which falls in line with what they did for the release of Warlords of Draenor. This is no doubt to encourage older players to come back, by removing the grind to the previous level cap. You'll also get a 7-day jump on playing the new Demon Hunter class.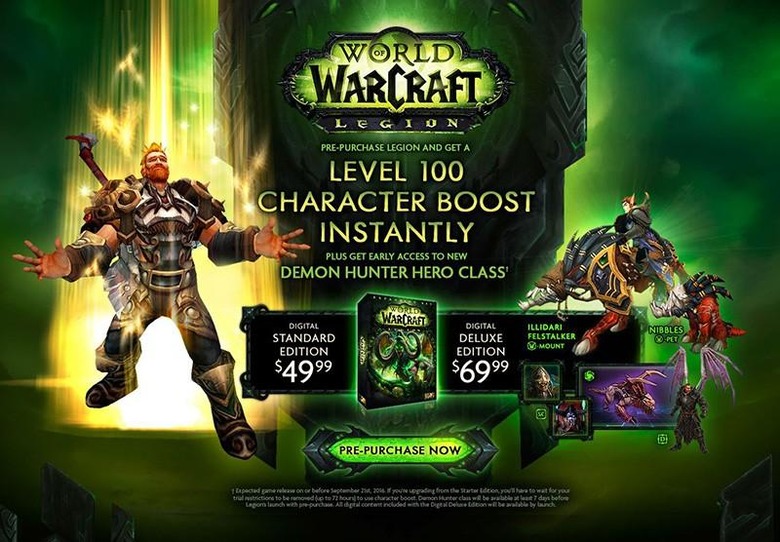 Finally, those who go with the Digital Deluxe version will get an Illidari Felstalker mount, a Nibbles pet, and some other goodies. The regular version will set you back $49.99, while the Digital Deluxe will run $69.99.
VIA: Destructoid