Wooden portable NES mod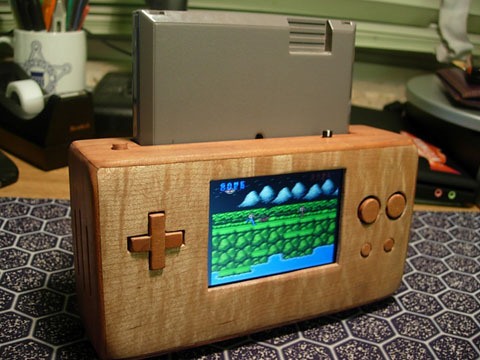 At first glance this looks like a Gameboy Micro clad in wood, but actually the scale is rather different.  The handiwork of The Longhorn Engineer, it's in fact a modified Nintendo-on-a-chip (NOAC) retro NES gaming console packed into a custom wooden case and given a 3.5-inch display and Li-ion batteries for some portable classic play.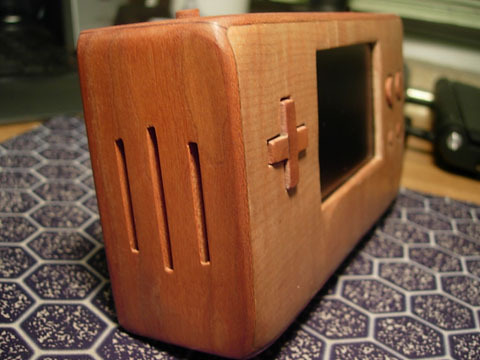 A 1,500mAh battery is good for 3hrs of solid gameplay, and recharges in just 60 minutes.  Meanwhile, the case itself is solid cherry and birch, with some pleasingly smoothed-off edges and a joyously retro volume slider. 
The finished product went up for sale with a $500+shipping tag, and sold seemingly within a day.  How long before we see a Steampunk portable NES, do you think?
[via iTechNewsNet]