The LEGO DC Super Heroes Wonder Woman Warrior Battle (set 76075) ticks all the boxes for essential and classic LEGO set. While there's not really a BAD set of LEGO bricks for the first Wonder Woman movie as yet – this is the only one out in stores so far, as it were. Cross your fingers for a whole lot more down the line – especially in the form of Justice League action.
Ares is in this set – he's huge! This is the most recent representation of a mega-sized minifigure in the LEGO universe, and it's worth the effort on its own. As it is with similar-sized builds of mega-sized-figures like this, there's always a way to mix-and-match parts. Here LEGO provides an abundance of unique stickered parts as well – bones for the helmet, body parts for the war god.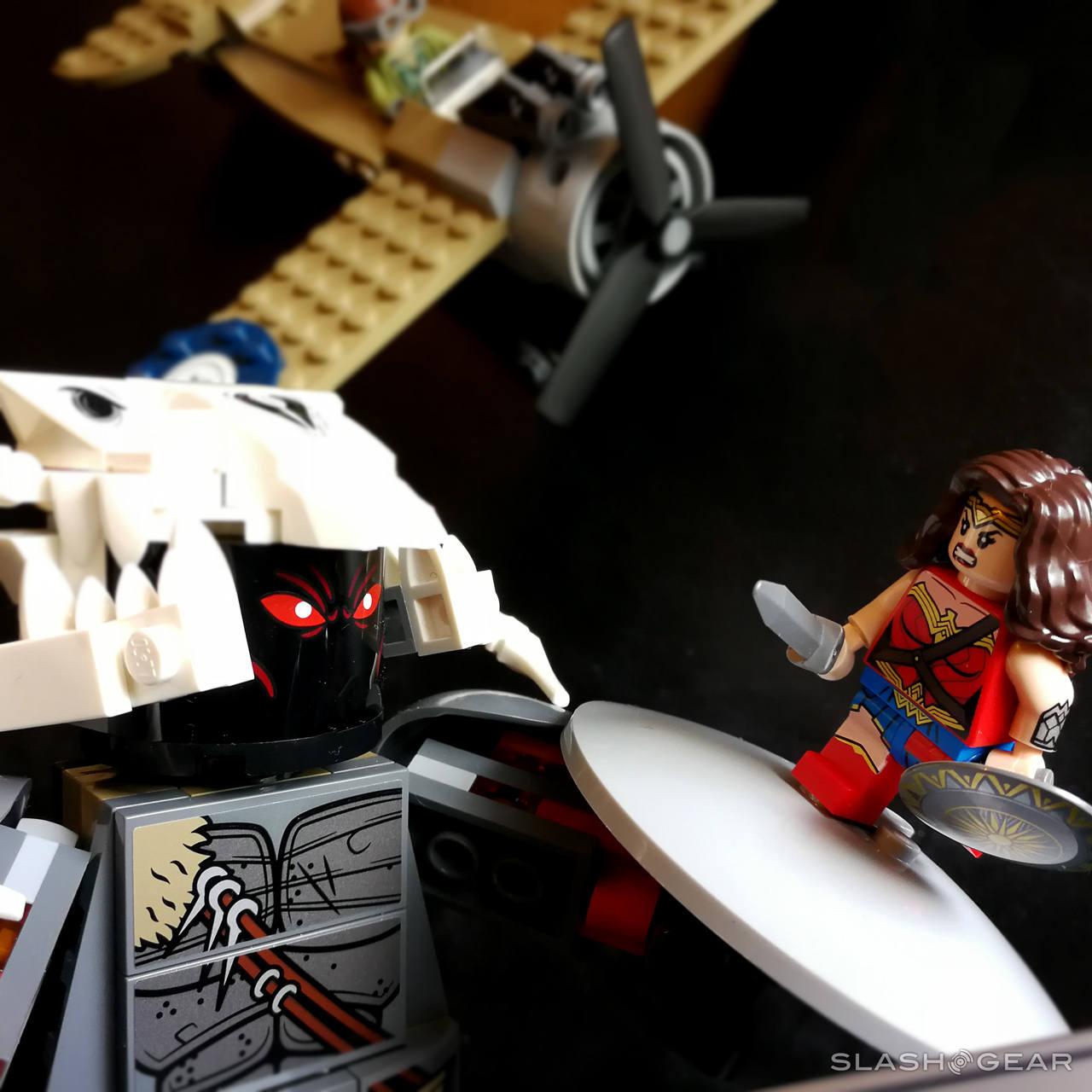 Steve Trevor is in this set with his airplane – and he has a flight cap with little goggles, too! He's super cute, and he has a hair brick for the times when he needs to exit the plane.
The plane has a couple of simple projectile shooters under the wings, two blasters near the pilot's seat, and room for a single minfigure. This plane is simple, but robust – except for the wheels, which I feel are accurately represented here by a pair of relatively precariously attached pair of bricks. The propeller up front is made of several pieces and is just a delight.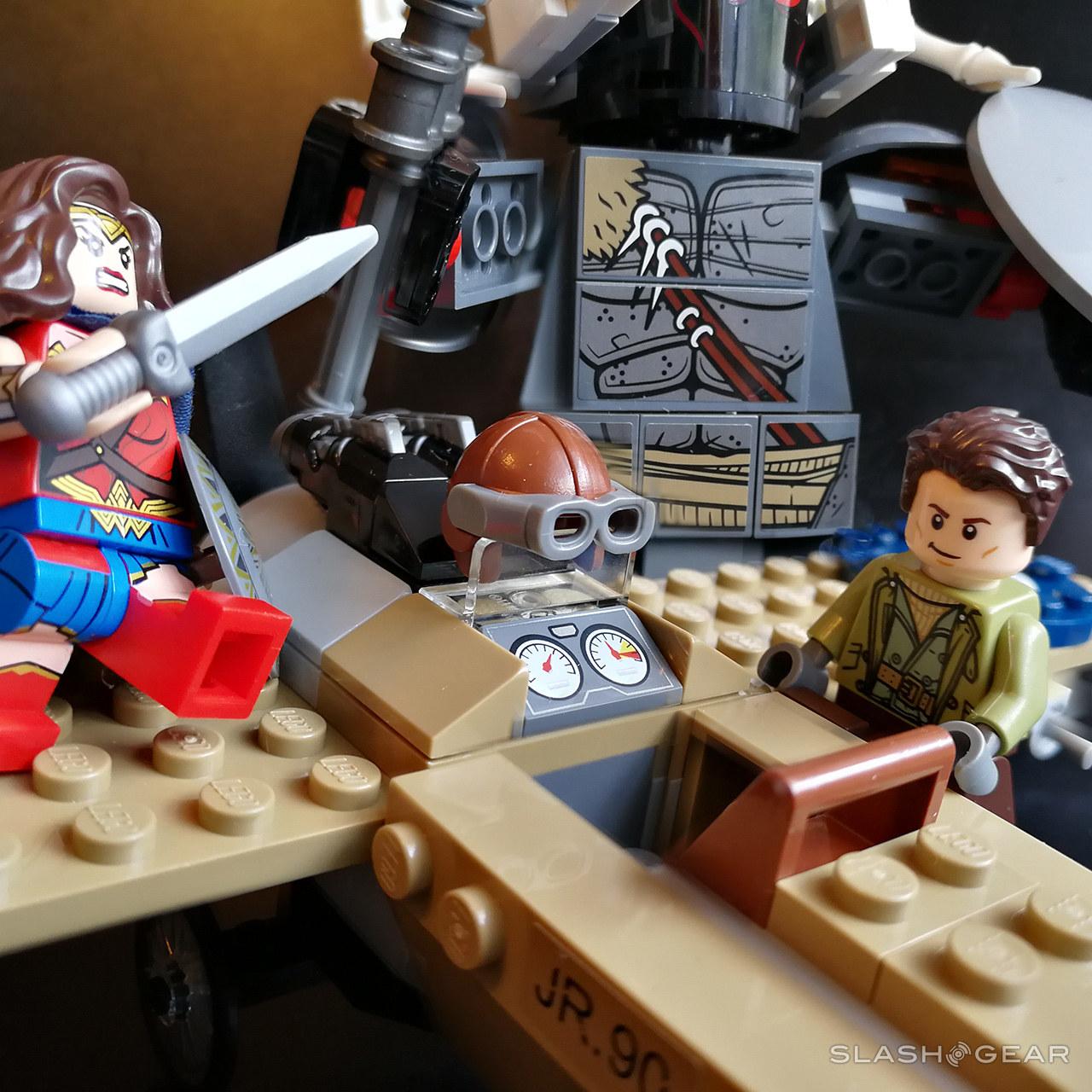 Then there's Wonder Woman herself, complete with a change of garb. She's got her brightly colored silver and gold shield, sword, and tiara-laced hair unique to this figure (for the moment). This version of the Wonder Woman minifigure is printed along its sides and back – boots, and Bracelets of Submission, too!
Wonder Woman comes with a blue material cape and hood brick as well. That's for incognito mode.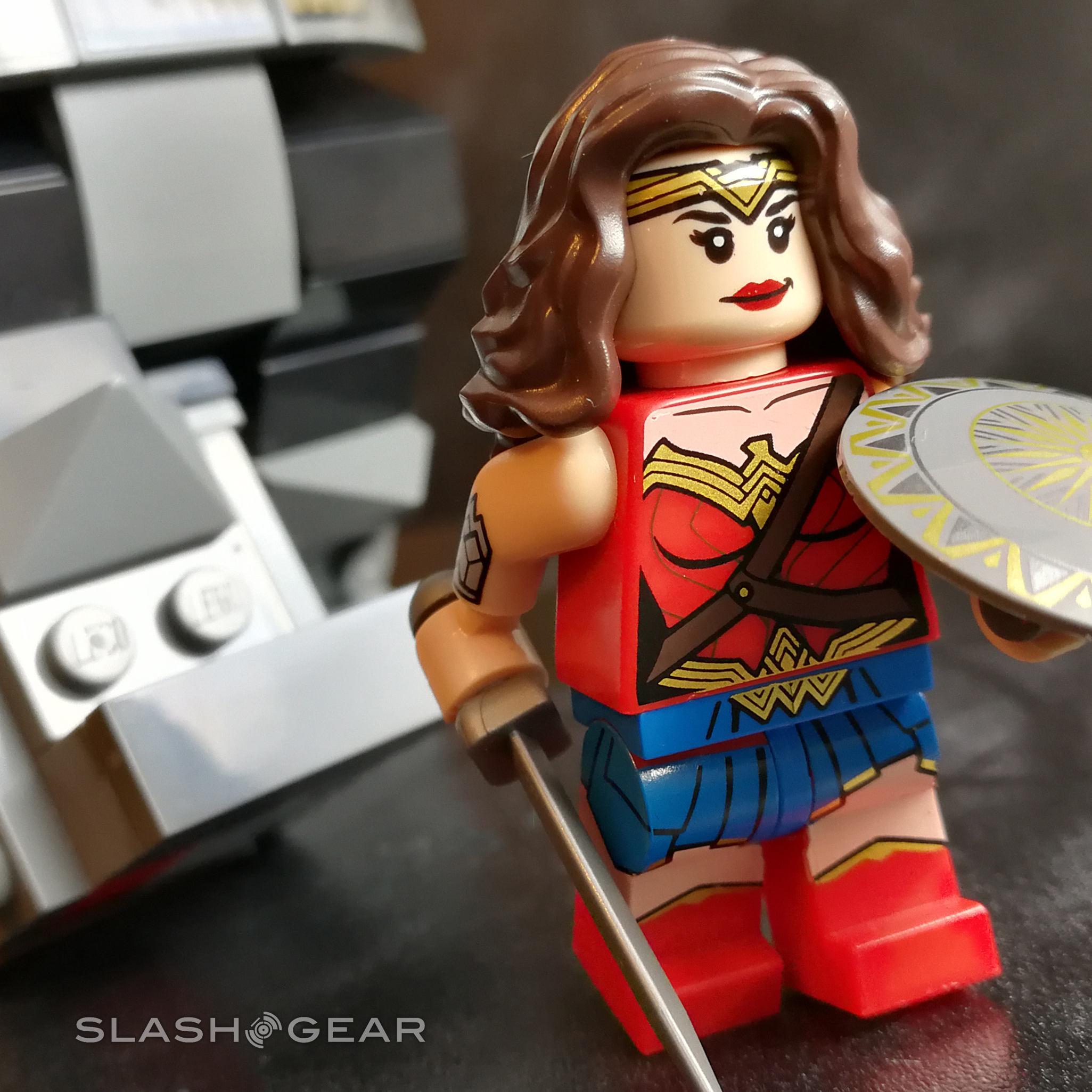 This set can be found for around $30 straight from the LEGO store online or in physical LEGO stores throughout the USA. This set is 286 pieces in size and includes two minifigures, one mega-figure (built by the builder), and a neat little fighter plane.
Recommended age for this product according to LEGO is between 6 and 12, but as The Man Upstairs reminds us, "that's a suggestion, they have to put that on there." Stay tuned for additional LEGO builds and up-close-and-personal looks at the newest sets in the world.