Wonder Woman movie release moved up, two new DC films given dates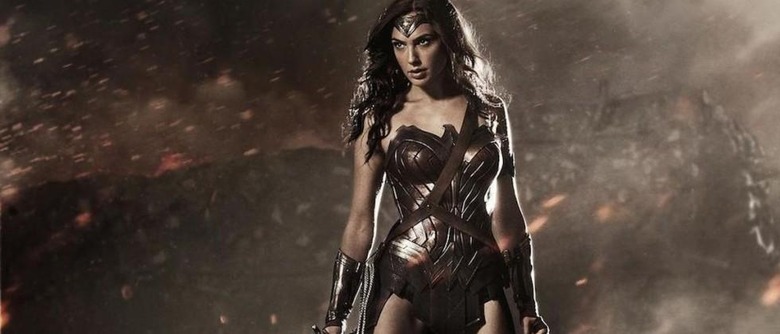 While the recent Batman v Superman: Dawn of Justice movie left many fans and critics divided, the appearance of Wonder Woman, played by actress Gal Gadot, was almost universally praised as the highlight of the film. Those who are looking forward to the character's stand-alone movie now have less of a wait before them, as Warner Bros. is moving the release of Wonder Woman up to June 2nd, 2017.
While Wonder Woman will now be among the first summer blockbusters of next year, the movie's release is only three weeks earlier than its original scheduled date. However, what's interesting is the reasoning behind the new date: to make more room in the schedule for two additional DC-based movies.
As Variety reports, the other change in the Warner Bros. release schedule for the next few years is the delay of Jungle Book: Origins by just over a year to October 19th, 2018. The Andy Serkis-directed picture gains extra post-production time, as well as additional time between it and the new Disney version being released later this month.
As for the new DC movies, Warner Bros. didn't reveal the titles, but said they will hit theaters on October 5th, 2018, and November 1st, 2019. This slots them between a string of upcoming comic book hero movies, including two Justice League films. The first untitled movie will now arrive between Aquaman (July 27th, 2018) and Shazam (April 5th, 2019), while the second is scheduled for after Justice League: Part 2 (June 14th, 2019) and before Cyborg (April 3rd, 2020).
At this point it seems like one of the new films will be the rumored Ben Affleck-staring Batman movie, but it's anyone's guess for the second. Either way, it's clear Warner Bros. and DC are trying hard to keep up with the ongoing Marvel Cinematic Universe release schedule.
SOURCE Variety