Withings Thermo Review : suddenly, a smart thermometer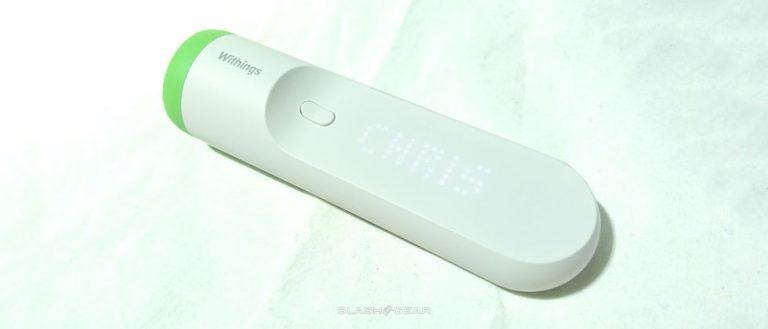 The Withings Thermo is a smart temporal thermometer that uses 16 infrared sensors to take your temperature by sensing heat on your noggin. I've got one right here. A noggin as well as a Withings Thermo, that is to say. The device is surprisingly simple yet complex in its abilities. You can use it with or without its connected app, made available for both Android devices and iPhone.
User are allowed to use this device without its connected app – that's entirely possible, if that's what they want to do. However, since this device will cost more than the average digital thermometer (or one of those old dangerous thermometers full of mercury), they may as well use its full range of abilities.
With the app, users are able to add their whole family – or their whole apartment's-worth of roommates if they wish. Each person has a unique readout and can keep track of their health on a timeline. This includes temperature, symptoms of sickness, medicine (history and reminders), and personal notes.
The Withings Thermo thermometer and its connected app are an absolute dream for the hypochondriac in your family.
Inside the Thermo are find two AA-batteries. This is ideal, since we'll only be using this instrument once or twice every few weeks, at most. The most our normal thermometer sees use is a hand-full of times one week out of the year – that time of year when a kid gets sick.
Set-up with the app is super simple and extremely well designed. Easy to use and helpful – especially for the anxious father and/or mother in one's own family.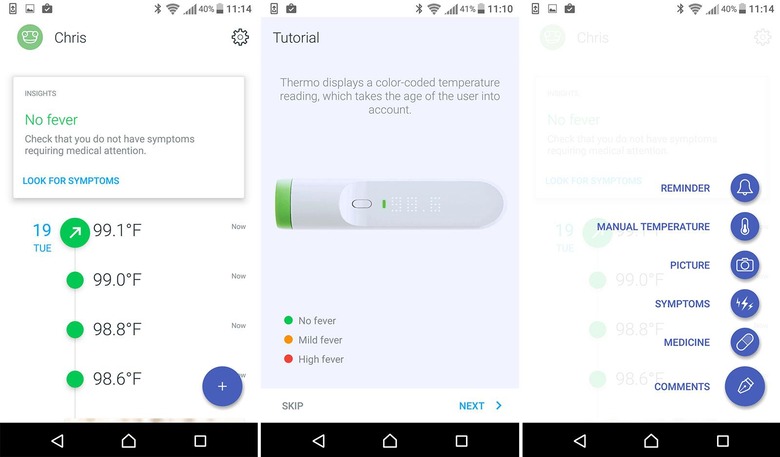 What'll be really helpful when we've got an emergency is having an easy-to-access timeline of temperatures ready for the doctor when we have to head in and give them a run-down of symptoms and temperatures. This will be simple as, once the app and the device are set up, each subsequent temperature reading can be added to a user's log of temperatures with a swipe up and tap of the one physical button.
The touchpad at the non-reading end of the device works extremely well, and the interface presented in lights is just as easy to understand and use as the app.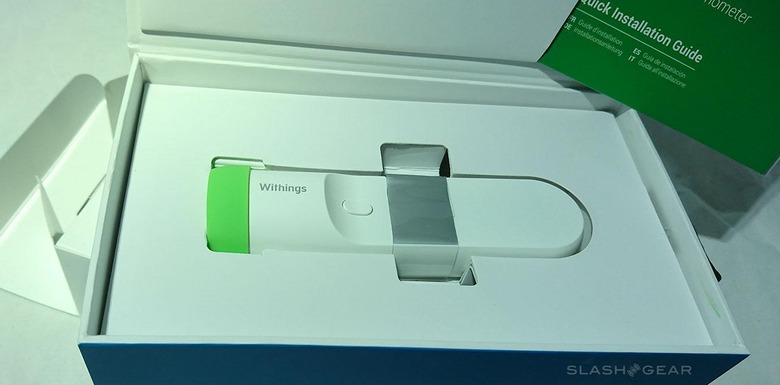 If you're in the mood to go all-in on the latest and greatest in at-home thermometer technology for your home, Withings Thermo is the device you're going to want.
This device will run users a cool $99.95 and has been made available today at Withings online and at the Apple Store – as you may have guessed, Apple users can use this instrument with Apple Health, too.