Withings Smart Hairbrush hands-on: listening to your broken ends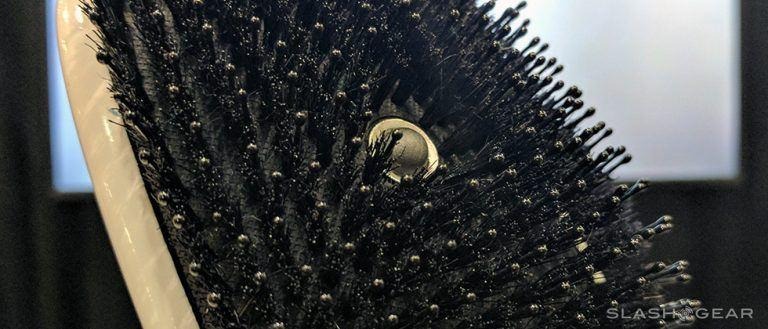 CES 2017 has barely begun and I'm already brushing my hair with a smart hair-tracking brush from Withings. This brush goes by its full name, "Kérastase Hair Coach Powered by Withings," and looks the part of a smart hairbrush indeed. A single black sensor sits in the center of an array of standard fine brush pegs – looking at your hair, judging you, combing your hair, telling you what you're doing right and oh, so wrong.
The folks at Withings have developed this smart brush with their friends at the L'Oréal Research and Innovation Technology Incubator. It's like Google X, but for hair. This is what they call the world's first-ever smart hairbrush, and with it, we will be able to score the quality of our hair. Gamification has come to your smooth, silky mop.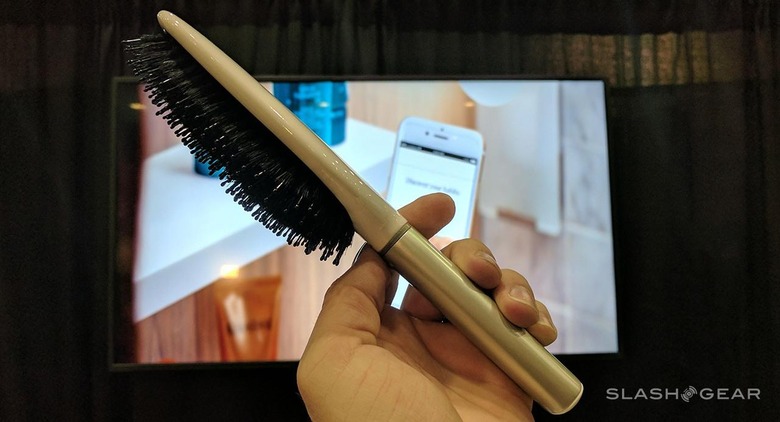 Withing's sensors work with L'Oréal's patent-pending signal analysis algorithms to bring hair scores to the public. This setup also allows the user to see how different sorts of brushing at different times and in different directions – different haircare routines – affect the quality of their hair. The quality of one's own hair will be monitored – it will be scored – the user will level up (so to speak).
The brush includes the following:
• Conductive sensors – used to decide between wet hair and dry hair
• 3-axis load cells – used to measure force applied with brush
• Microphone – to listen to the sound of your hair being brushed in order to identify patterns
• Accelerometer – to assist in brush pattern sensing and brush stroke counting
• Gyroscope – also assisting in brush pattern sensing and monitoring
Yes, this hairbrush was listening to my hair. My hair was being brushed by my hand, monitored by 3-axis load cells, an accelerometer, and a gyroscope, and conductivity sensors, but that wasn't enough. This brush needed to listen to my hair to be extra accurate.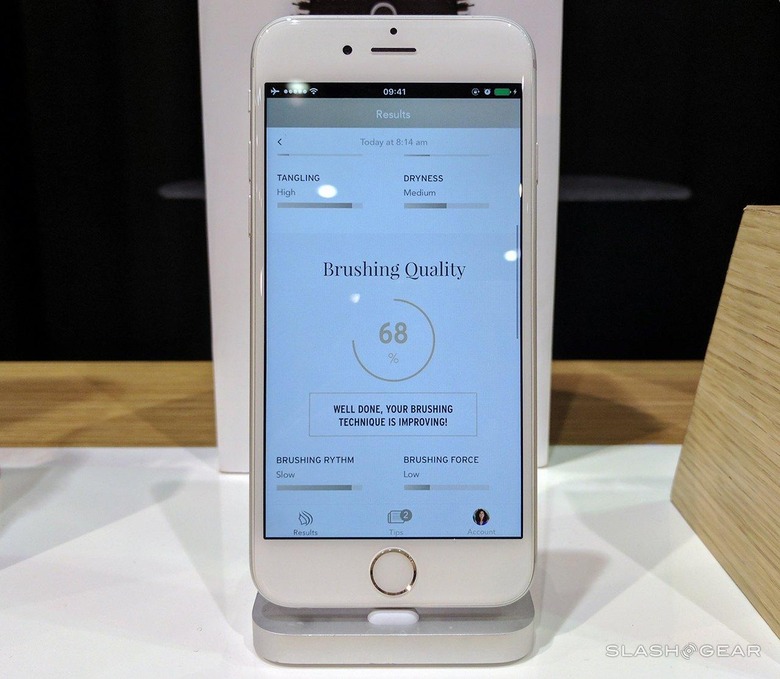 In the app that works with the Kérastase Hair Coach Powered by Withings, users are able to gain insight into the methods that work best. And, of course, suggests products that'll allow the user to attain better hair. We wouldn't be super surprised to find that these products end up being largely L'Oréal in branding.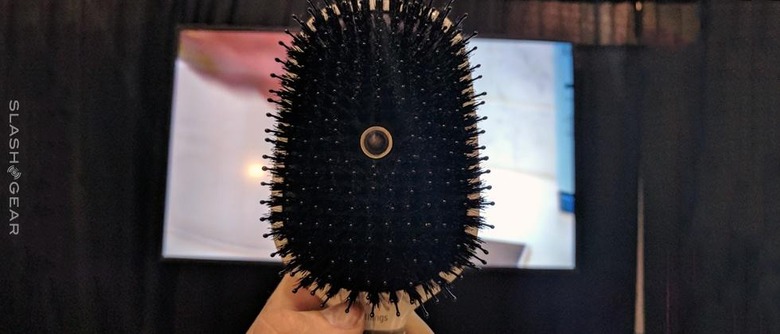 This brush will be made available starting around the middle of the year 2017. At that time, the brush will be available at select Kérastase hair salons and the Kérastase website as well as Withings' online sales and distribution channels. This brush will retail for "under $200" when it becomes available.