Withings Activite watch adds swim tracking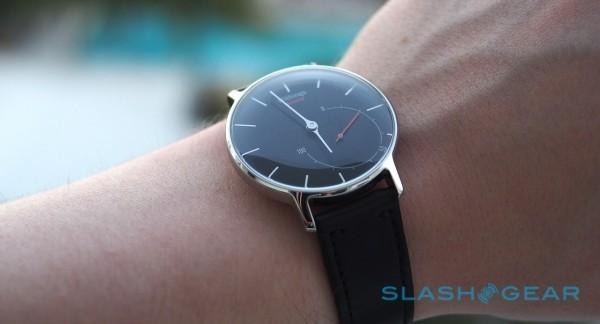 Smartwatch Withings Activite ads the ability to detect when its user goes swimming. This new bit of functionality is built in to the device that's already on the wrists of users, needing only a software update to activate. This system will automatically recognize when its user is swimming so its user does not need to do anything special – not even tapping a button – before diving in. The watch sends information to the users smartphone for health tracking – both on dry land and in the water.
Using the Withings Health Mate app, both the Activite and Activite Pop smart watches will be able to track swimming sessions. Just in time for the hotter months of the year. According to Withings, this makes them the "first activity trackers on the market to offer automatic swim detection."
This system update allows your Withings smartwatch to automatically detect you diving in to any body of water – just as soon as you begin swimming. We must assume that if you walk slowly into a body of water and keep your arms to your sides, the watch will still think you're on dry land.
Once you've taken a healthy swim and re-connected to your smartphone, you'll be able to see your calories burned. You'll also be able to see how long you swam. Easy peasy.
"Never fear, the hottest summer tracker is here," says Withings marketing specialist Stephanie, "stay tuned in the coming months for more updates to these awesome swim tracking features."
Have a peek at our Withings Activite review for more information on this smartwatch.
This update will be coming to the Withings Android app "very soon." For iOS users, this Swim Tracking feature should be available as early as this afternoon.