With one free game a month, is Google Stadia Pro worth it?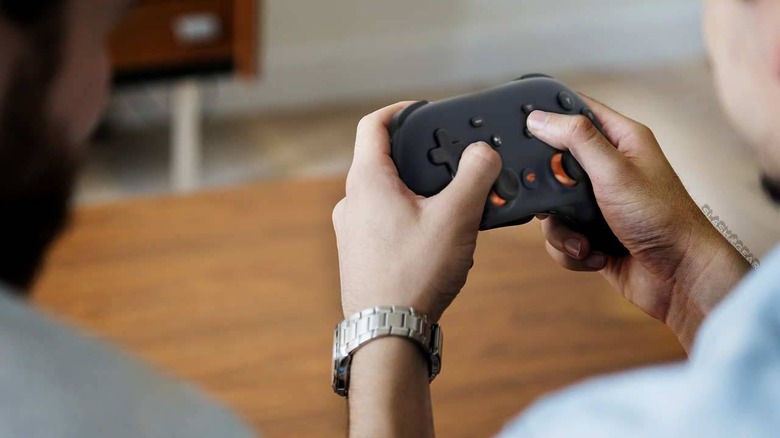 After Google gave Stadia a full reveal back in June, we were still left with a number of questions. Google Stadia director of product Andrey Doronichev hosted an AMA on Reddit this week in which he cleared up some of those lingering questions, and in the process, he gave us a better idea of what we'll get for signing up for Stadia Pro.
As a refresher, Google will offer two different subscription options for Stadia. There's Stadia Base, which doesn't cost anything and allows players to stream the games they purchase in 1080p with stereo sound and frame rates capped at 60 FPS. Stadia Base won't be launching until some time next year – when Stadia opens up in November, the only way you'll be able to use the service is through a Stadia Pro subscription.
Stadia Pro runs $9.99 per month and you get three months free when you buy the Stadia Founder's Edition (which is also a required purchase if you want to use Stadia on day one). With Stadia Pro, you can stream at resolutions up to 4K HDR with support for 5.1 surround sound, a step up from Stadia Base's stereo sound. Frame rate is still capped at 60 FPS, so your paid subscription doesn't get you anything more on that front.
Here's another way Stadia Pro stands out from Stadia Base: Pro subscribers will be able to claim free games periodically, beginning with Destiny 2 The Collection when the service launches. There was a fair bit of confusion surrounding the free game situation, but Doronichev cleared that up in his AMA, stating that Pro subscribers can expect to get "roughly one free game per month give or take."
He also noted that this will be a growing collection of free games, not simply a single free game that rotates every month. Beyond that, Pro subscribers will get "exclusive discounts" on some games, but it's not clear what kind of discounts we can expect. With all that in mind, will signing up for Stadia Pro be worth it for most users?
At this point, the answer to that question is probably. If the free copy of Destiny 2 is indicative of the norm and not a special exception for launch, then Stadia Pro will almost certainly be worth it, even if you're just looking at it in the context of those free games. If you're getting a game that would normally cost $50 or $60 every month in return for your $10 subscription, then it's definitely worth it. The only issue is that you don't get to pick the games you get for free, so you'll almost certainly get titles you have no interest in playing some months.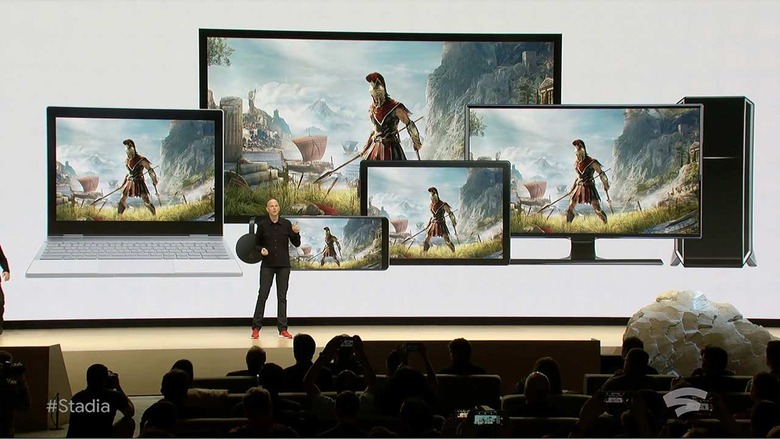 Keep in mind that Google Stadia works just like Xbox Live and PlayStation Plus in this regard, meaning if you unsubscribe from Stadia Pro, you'll lose access to the free games you claimed while you were subscribed. You'll regain access to them if you ever resubscribe, but while you're on Stadia Base, any free games you claimed as a Pro member will be inaccessible.
There's also the matter of those discounts – since Stadia Pro only costs $10 a month, it's at least possible that the discounts offered will be enough to recoup most or maybe even all of the cost of your monthly subscription, depending on how many games you plan to buy. That might just be wishful thinking on my part, but it doesn't seem too absurd to expect that those discounts will help offset the monthly cost of Stadia Pro in a non-negligible way.
Then, of course, we have the fact that you can stream in 4K with 5.1 surround sound with Stadia Pro. Paradoxically, this might be the least enticing part of a Stadia Pro membership for many people, whether that's because they don't have a 4K display to play those games on or they're subjected to a data cap on their broadband connections, as so many of us are. With that said, if you're not capped on bandwidth by your ISP and you've got the hardware to actually support 4K gaming, then those perks make Stadia Pro that much more attractive.
Obviously, whether or not Stadia Pro is the right choice for any individual person is a matter of value and finances, especially since you'll be buying most of the games you play through Stadia. Still, if you can shoulder the monthly cost of a subscription, it might just be the way to go when Stadia launches later this year.