Wireless tie-clip microphone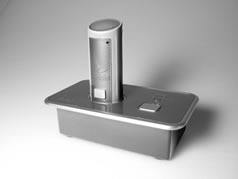 Looking at first glance like some solitary valve in an analogue amplifier, this tiny totem is in fact Revolabs' xTag wireless microphone.  Size-wise, then, it's surprisingly small – the USB base-station (which also recharges the microphone itself) is just half a pound in weight and less than 4-inches square, while the tie-clip mic is 2.6-inches long and weighs an easily-ignored 0.05lbs.
Boasting full-duplex audio, encrypted wireless traffic and a 30m (100ft) range, the xTag is sold as particularly useful for VoIP and podcast recording.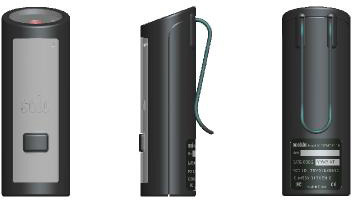 It's not all wine & tarpaulin, however – the lack of active noise reduction means you're better off sticking to quiet places, which is probably preferable for podcasts but maybe not so useful for those impromptu Skype conversations in bustling coffee shops.  The eight hour battery life is okay, but as a portable solution the base-station is bulky and, considering the whole affair is pointless without it, you'd have to really prize that 30m mobility over a wired headset.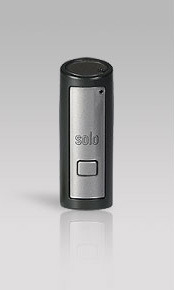 The xTag is available now for $249