Wink Hub 2 goes radio wild to hook up the smart home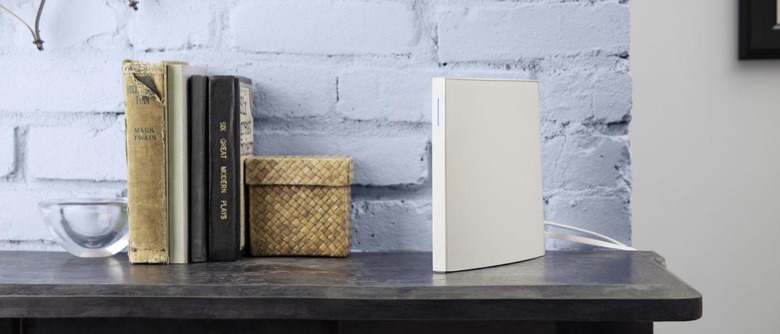 Smart home lynchpin Wink has revealed the second generation of its home hub, with the Wink Hub 2 promising greater product support, broader interconnectivity, and a slicker app. Wink is one of the companies pushing, not a range of its own smart home components like connected locks and lights, but a way to join together various such products from third-party manufacturers and control them from a centralized app.
As the Internet of Things grows, however, and the participants creating home automation devices refuse to settle on one single standard, the number of wireless and wired connectivity types has snowballed.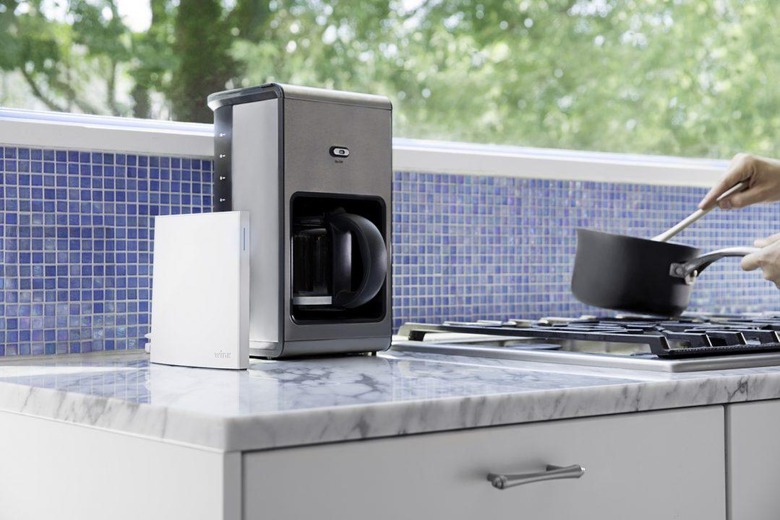 So, the Wink Hub 2 now offers Bluetooth Low Energy, Kidde, Lutron Clear Connect, Wi-Fi, Z-Wave,and ZigBee wireless, in addition to a Thread-capable radio which the company says is for future use.
The WiFi has been supercharged too, with a more powerful radio for better range and throughput, along with support for 2.4 and 5 GHz networks. An ethernet port has been added for hard-wiring Wink Hub 2 to a home router.
Despite the changes in hardware, Wink has actually made the second-generation Hub 2 slimmer – by 25-percent compared to the first design, the company says – and it now stands upright for a smaller footprint.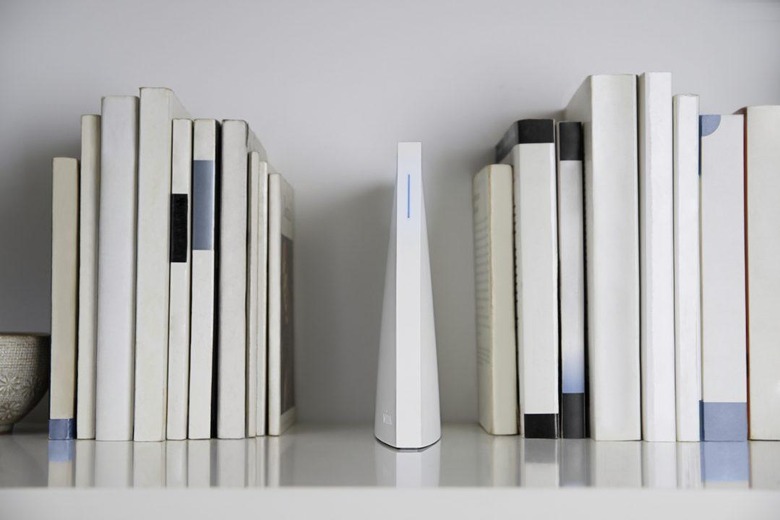 Hardware is one issue when it comes to the IoT, but software complexity is another that's equally pressing. Wink claims Hub 2 should be "drastically simplified" in its setup, with tweaks to the app such as automatically recognizing when the new base station has been plugged in.
Those transitioning from an existing Wink Hub will find that their devices, settings, and automations will transfer straight over, through the app.
However, they'll also get access to new automation options. The Wink 5.0 app will have support for schedules, which can trigger actions at certain times of the day, and robots, which trigger a cascade of actions through different products, running locally for better responsiveness.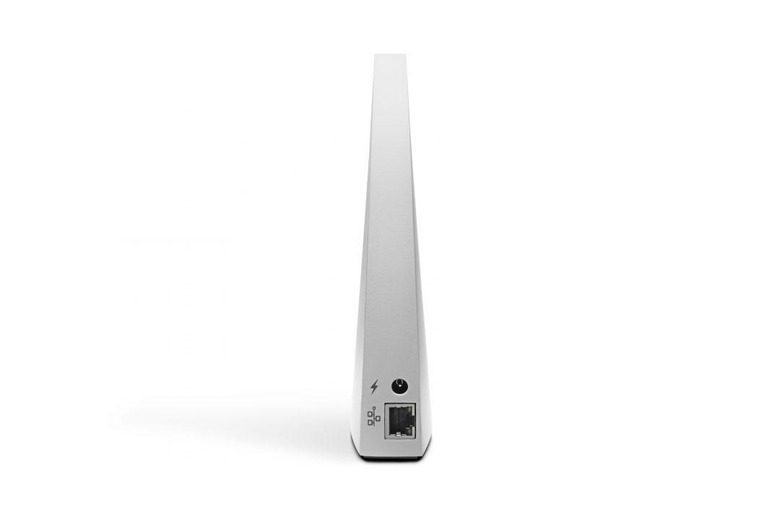 Since the smart home and the IoT in general have come under scrutiny in recent months for their potential for security exploits – whether that's high-tech hacking or fairly low-tech workarounds like fooling Siri – Wink is also pushing its encryption cred. The Wink Hub 2 will have hardware cryptographic verification, for instance, and flag if it has been tampered with.
It's not the only company in the space, but Wink claims it has over 1.7m devices connected to its hubs in the wild. Meanwhile, Samsung is yet to especially capitalize on its SmartThings acquisition, and while Apple has made HomeKit more capable in iOS 10, the Cupertino firm is yet to really push the smart home to general consumers.
Wink Hub 2 is expected to go up for sale in late October, and will be priced at $99. The existing first-generation Wink Hub will remain on sale at $69 until stocks last.
As for the new Wink mobile app, that should be available for iOS and Android devices today. UPDATE: Actually this app will be delivered in the coming week – if you get it today, consider yourself a complete fluke.