Windows XP is 469 percent more infection-prone than Windows 8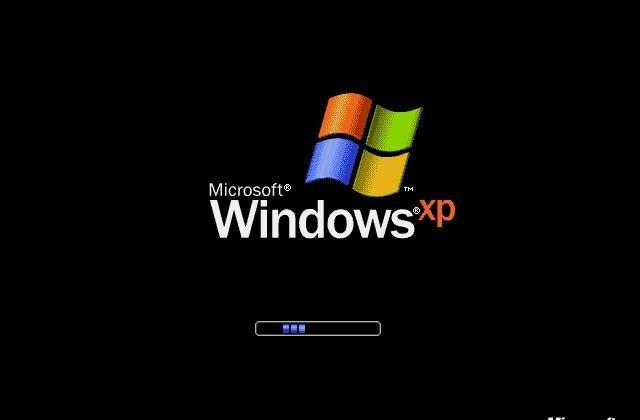 In a report overseen by Microsoft, the Windows XP operating system was found to be more than five times as vulnerable to viruses as Windows 8 is. Out of every 1,000 computers scanned, 9.1 Windows XP SP3 systems were infected with a virus, while only 1.6 Windows 8 RTM machines had to be cleaned. The report, which was conducted by Microsoft's own Trustworthy Computing Group, shows that the older the OS, the more vulnerable it is.
This should obviously make Microsoft very happy indeed as it moves to migrate its customers from Windows 7, Vista, XP, and the more recent Windows 8 all to Windows 8.1, the company's latest OS. The 8.1 iteration, which was not tested in the report, launched last month. Microsoft maintains that it is even more secure than its immediate predecessor, incorporating security improvements "including remote business data removal, improved biometrics support, pervasive device encryption, improved Internet Explorer, malware resistance and device lockdown," according to a Microsoft blog post.
Does bricking your brand new Surface machine count as a virus? Upon its release concurrent with Windows 8.1, Windows 8.1 RT reportedly bricked Microsoft Surface tablets, forcing the company to temporarily recall the upgrade for RT customers. That aside, it's still safe to say Windows 8.1 is still more secure than any of the older models, as shown in the graphic below.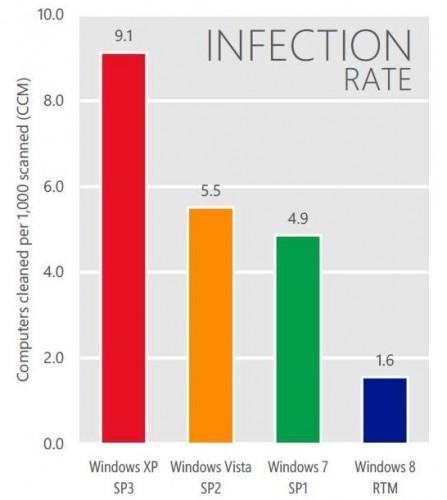 Microsoft is hard at work moving everyone to the newest OS. The company will continue to support Windows 7 for a good few more years yet, but it would much like to see the user numbers drop to zero for Windows Vista and XP. The company doesn't have much work to do on the Vista front, as only 3.63% of Internet users are still on that system, and the number is dropping steadily. But in the case of XP, a whopping 31.24% of the market still uses that system, and Microsoft is poised to drop all support for it in five short months. This means it will only become more virus-prone come spring of 2014.
SOURCE: Windows