Windows Phone Skype app tipped for late-Feb launch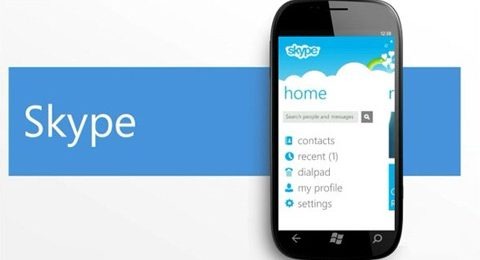 Microsoft is dogfooding its Windows Phone Skype app, it's suggested, with employees supposedly able to download a test version of the VoIP software to their smartphones ahead of a potential MWC 2012 debut. The much-anticipated app has been brought up to speed with Windows Phone's Metro UI, insiders tell The Verge, with a dual-column contacts grid, though no integration with the platform's People hub.
That integration isn't expected to arrive until Windows Phone 8, according to leaks earlier this week. The updated smartphone OS will apparently offer deep hooks for Skype integration, though the VoIP service won't be specifically baked into the platform, allowing internet-base calls to be handled just as easily as traditional voice calls.
This first iteration, therefore, will be a standalone app, though that's likely enough to keep Windows Phone users satisfied for the time being. It's been a point of frustration for adopters of the platform that, while Microsoft now owns Skype, so far most rival mobile platforms have access to a version whereas Windows Phone does not.
The practicalities of a Mobile World Congress launch depend on how well internal testing goes, it's claimed, though the Skype app itself is said to be "near complete." We've already suggested that Skype – and some clever investment by Microsoft – could be the wildcard Windows Phone needs, and it seems that time may well be close at hand.