Windows Phone 8X by HTC hits AT&T with Beats equipped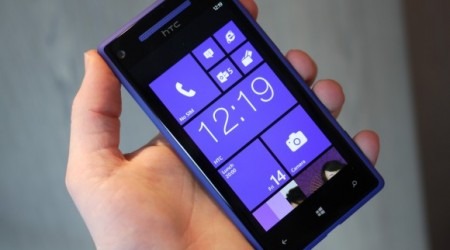 AT&T is bringing on the HTC heat this season with not one, not two, but three new smartphones ready to keep you in the fold with One love. Of course the HTC One series name is relegated to the Android universe, but for Windows Phone 8, this is the closest you're going to get: the Windows Phone 8X by HTC, arriving in November. This device comes with a 4.3-inch 720p display, 8 megapixel rear-facing camera, and Beats audio.
Windows Phone 8X is a smartphone that reminds the world that HTC hasn't given up on Beats Audio, it being the first ever Windows Phone to work with the audio technology. Beats Audio by Dry is what they maintain as studio-quality sound working with a unique audio amplifier attached to this device's 3.5mm audio jack as well as the speaker. You'll be blasting heavy sound for your music, video, and gaming experience.
This device has a rather similar look to Nokia's offerings in the market, here though embodying what Microsoft notes is the "signature handset" of Windows Phone 8. You'll have the operating system's spirit "embodied" in your hand, complete with a possible collection of colors on the back. This device is both suitably bright up front and on back and will surprise you with is sleek body.
This HTC handset will be hitting AT&T in retail stores and online in November equipped with no less than AT&T 4G LTE connectivity onboard. At the moment we've not got final details on pricing, but you'll know soon! Meanwhile have a peek at our early hands-on with the international edition of the Windows Phone 8X from just days ago – it's pretty nice looking stuff!