Windows Phone 8 will "really ramp quickly" insists Ballmer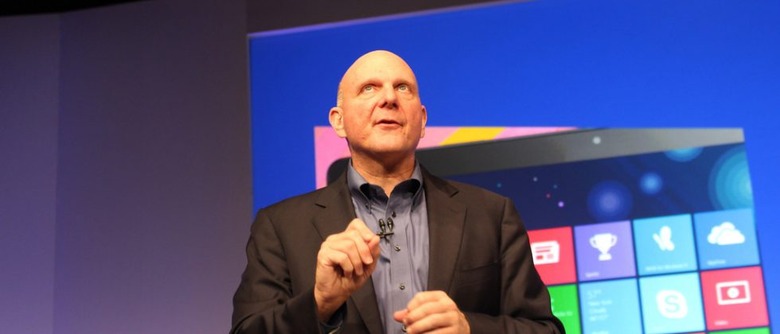 Windows Phone 8 will "really ramp quickly" now that Nokia, HTC, Samsung and others are onboard, Microsoft CEO Steve Ballmer has insisted, though he conceded that the platform is "still relatively small." Speaking in Israel this week, Reuters reports, Ballmer cited the market demand for a "third participant" in smartphone platforms, something to compete against iOS and Android.
"With the work we have done with Nokia, HTC, Samsung and others" Ballmer said, "there is now an opportunity to create really a strong third participant in the smartphone market."
That third player is something many analysts and manufacturers insist carriers – and consumers – are calling out for. Apple's growing position as the "default" choice, and Android's complexity, they say, means there's a class of entry-level smartphone buyer that is under-served, and would appreciate an OS that was readily approached and convenient.
Microsoft will play on Windows Phone's interaction with Windows 8 - and Xbox – in its commercial campaigns for the new software, emphasizing the ease of which data can be shared between PC, tablet, phone, and console. According to Ballmer, Microsoft plans more marketing and advertising around the platforms than at any point in its history.
You can find our Windows Phone 8 review here, and our Windows 8 review here.