Windows Phone 8 teams with Nokia, Huawei, Samsung, and HTC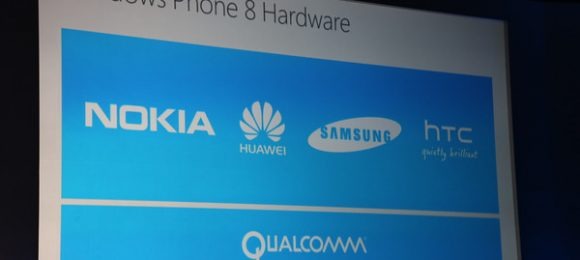 It appears that in addition to continuing their relationship with Qualcomm for processors on Microsoft's mobile operating system, Windows Phone 8 will be pushed to Nokia, Huawei, Samsung, and HTC devices. These devices will be available in 180 countries and in 50 different languages, and each of these hardware partners have guaranteed their support for Windows 8 in the future, with an 18 month update guarantee for software support included.
This update comes from the Windows Phone Summit revealing Windows 8 to the world in waves. Speaking up on how "getting software on devices has been a challenge", Microsoft also revealed that no current hardware out on the market right now would be getting Windows 8 software. Updates for devices that are released with Windows Phone 8 on them in the future will be getting early software updates just so long as their owners are "registered enthusiasts". This program will be detailed in full soon!
Meanwhile have a peek at our Windows Phone 8 timeline below to stay up to date on everything we've seen this week at the Summit, and let us know how deeply you'll be falling in love with the operating system as its released later this year.