Windows Phone 8 devices hitting retail this weekend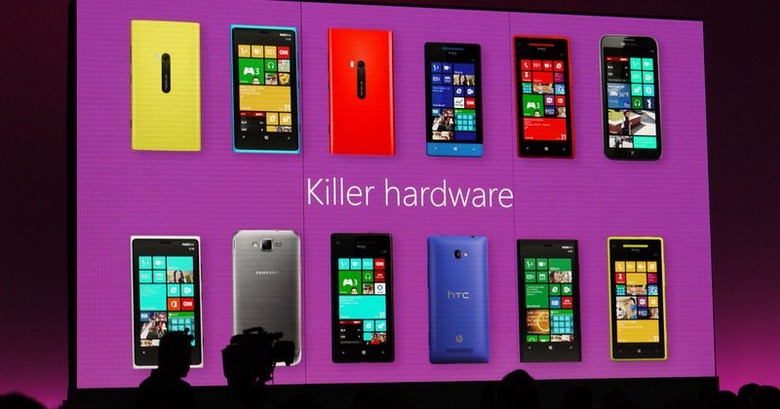 We're at Microsoft's Windows Phone 8 event where they're wrapping up the presentation, and the company just announced details and availability for a slew of new phones. A few of the devices we've already heard plenty about, but Microsoft CEO Steve Ballmer announced that the Nokia Lumia 920 and 820, the Samsung ATIV S, and HTC's Windows Phone 8X will be hitting Europe next weekend.
These phones will be coming to Europe first over the weekend, and will eventually start to roll out to the rest of the world in November. The Windows Phone 8X, specifically was said to be available in the states by Thanksgiving. AT&T will be getting all of these devices, and Verizon will be getting the Samsung ATIV Odyssey, which is planned for a December launch.
The Microsoft Store will also carry every Windows Phone 8 device in every color option, so if you want to get a Windows Phone 8 smartphone straight from the source, you definitely won't have a shortage of devices to choose from. And if your carrier doesn't have the color that you like in stock, Microsoft will most likely have it for you.
If you missed out on what happened earlier during the Windows Phone 8 event, the company announced Kids Corner for parents with Windows Phone 8 devices (for which Jessica Alba made an appearance to talk up the feature), and they also announced 1 year of ad-free Pandora service with the purchase of a Windows Phone 8 device.