Windows Phone 7 details leak: No multitasking, UI lock-down & Zune/Xbox integration?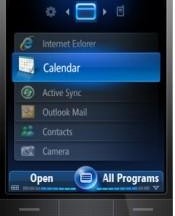 Microsoft have already confirmed that Windows Mobile 7 is going to make at least a partial debut at Mobile World Congress 2010 in a little over a week's time, but so far all we've had is rumors as to what exactly they'll be showing off.  Now, according to PPCGeeks' sources, more details are known: they reckon the new Windows Phone 7 UI will be the main draw at MWC, with Microsoft holding off on specific functionality, but they do have a run-down of what we can expect from the updated smartphone platform.  Unfortunately, not all of it fills us with glee.
As we've heard rumored, there's a lot borrowed from the Zune platform injected into Windows Phone 7.  The smartphone UI – apparently codenamed "METRO" – looks much like that of the Zune HD we're told, with a fresh new Start screen; it's described variously as "very clean", "soulful" and "alive".  Hopefully it really will be, since third-party or OEM UIs are apparently not to be permitted; that means no HTC Sense and no other apps such as SPB Mobile Shell.
What we do get, we're told, is full Zune integration, with the Zune desktop software taking the place of Windows Mobile Device Center when it comes to synchronizing and other matters.  There's also full Xbox gaming integration, with on-device access to gamer tags, achievements, friends, avatars and merchandising, together with "full support" for social networking; we're guessing the latter means integration of things like Facebook friends with the native address book.
What there won't be is Flash – apparently a casualty of the timescale, but which sounds like it will be following on after the initial launch – nor NetCF backwards compatibility; that means no backward compatibility for existing applications, which is unlikely to impress Windows Mobile developers.  Windows Marketplace for Mobile will support "try before you buy" as well as an API, which is handy since Microsoft have apparently also removed the ability to side-load applications.  Apps can only be installed through service-based delivery, not loaded from a memory card.  Another casualty – bizarre if true – is multitasking, with Microsoft playing the iPhone OS game and "pausing" apps in the background; push notifications will have to suffice for any necessary updates while they don't have focus.
Finally, there's a launch window tipped, with Microsoft apparently expecting to have devices ready by September 2010.  Now it's worth repeating that none of this has been confirmed in any way by Microsoft themselves, and we'll have to wait for official word before we know what's actually going on.  It sounds, just from reading through the various leaked details, more like Microsoft's much-rumored consumer platform – known previously as Project Pink – rather than their next-gen Windows Mobile 7 OS; that would certainly be a better fit for a more locked-down, Microsoft-branded experience.  If it actually does turn out to be true, it seems Microsoft have sacrificed much of what makes Windows Mobile flexible in an attempt to better manage the OS' unruly reputation.