Windows Phone 7.5 getting official web presence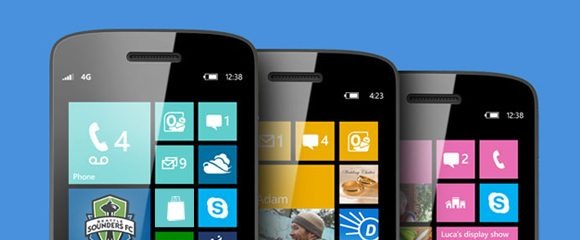 This week the folks at Microsoft responsible for the mobile sect of their world have promised a dedicated homepage for Windows Phone version 7.8 specifically. This page will be the future home for Windows Phone 7.8 news, not unlike the page that currently exists for Windows Phone 7.5 and brings with it some excitement surrounding this nearly-next release of the Windows Phone platform. While the next wave of Microsoft smartphones will be rolling out with Windows Phone 8, you'll be back on Windows Phone 7.8, and you're going to like it, whether you think you want to or not.
Of course there are quite a few relatively large changes to this next-generation update to the Windows Phone user interface when it comes down to it, beginning with the most obvious: the addition of a tile size. You've got colors, three sizes of tiles, and ultra-easy to re-arrange goodness. Next you've got an announcement that Audible just hit the Windows Phone app market, and that Words with Friends, Draw Something, and the online banking system PayPal will all be hitting the market soon.
Above you'll see a brand new Microsoft-made hands-on video focusing specifically on the start screen, with Windows Phone 7.8 live and in-action – this just one of a vast collection of content bits we're sure will be appearing on the Windows Phone 7.8 homepage soon. The basic push for this version of Windows Phone as a viable alternative for those not quite entirely happy about the fact that their devices will not be upgraded to version 8 of Windows Phone is plain to be seen. Microsoft will certainly be continuing to make an effort to appear fair for legacy users moving forward, you can bank on it.
Have a peek at our own Eyes-on with Windows Phone 7.8 and check out the video from the big event earlier this month here: