Windows Movie Creator hits Beta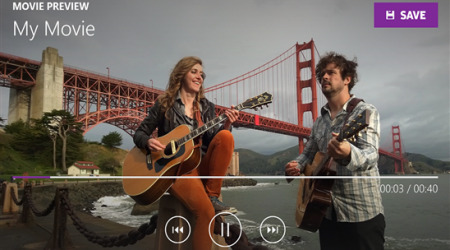 There's a Movie Creator app out there today for Windows 8 and 8.1 is set to be an essential experience in the oncoming Windows device age. Developed by Microsoft, the Movie Creator app works for both Windows on the desktop and Windows Phone, made to roll with devices both large and small. This app is made for all skill levels, created for an age in which both mice and touch screens are used to control Windows devices. The Movie Creator BETA app is optimized to the specifications of each unique device it's made to run on, including everything from the least to the greatest – Lumia 530 to Surface Pro 3.
Not that the Surface Pro 3 is the most powerful device you can run this app on. Far from it. You can run it on a wide variety of devices – that much is true.
Creating a movie will be as easy as following these steps – most of them are optional:
• Select media from Video, Photos, Cinemagraph, and Music files
• Arrange clips
• Add text titles and captions
• Adjust clips, trim, change duration
• Rotate, change volume
• Save and share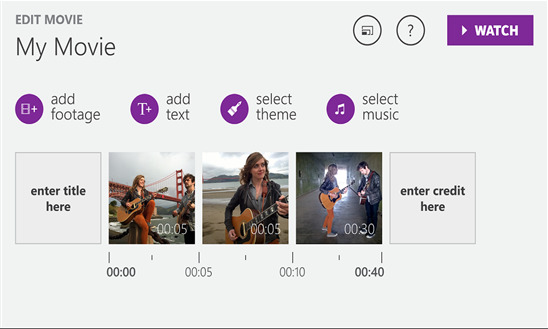 This app is simple for the newest of movie editing users, allowing you drag and drop files into a timeline and add text titles and captions with ease. Adjustments, trimming, rotation, pan and zoom, and volume control.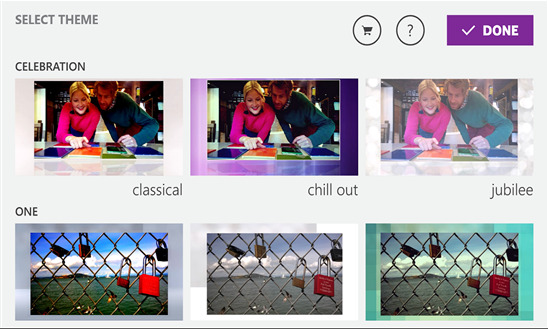 Inside Movie Creator you'll also have a number of themes, also provided free of charge. There's also a Theme Store where you can purchase themes from "Kung Fu Panda", "Madagascar", and other popular film titles.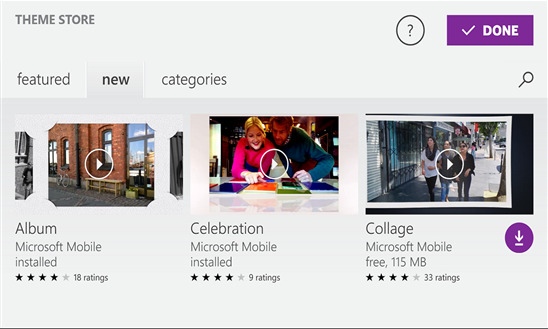 Windows Phone 8.1 will be able to share videos in a wide variety of ways when editing is finished. Facebook, Bluetooth, OneDrive, Messaging, Email, and a bunch of 3rd-party apps will be able to partake.
This app is free for all Windows users – Windows, Windows RT, and Windows Phone included. You can grab it by searching for Movie Maker in your app store now. Movie Creator Beta is available for Windows Phone now, and will be available for Windows 8 very, very soon.