Windows Mobile 6 announced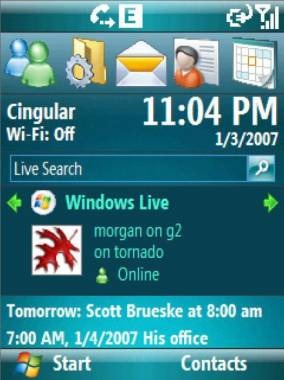 In a move that has surprised schedule-lovers everywhere, Microsoft has prematurely lifted the embargo on Windows Mobile 6 and announced the mobile OS upgrade prior to its scheduled launch at 3GSM on Monday.  We've covered this Smartphone refresh before, under its codename 'Crossbow', but now we get to hear from testers who have been using it for the past month or so as to whether it's a decent update (and, of course, whether it will hold up against the iPhone).
Available in three varieties, Classic, Standard and Professional (covering non-phone PDAs, non-touchscreen smartphones and touchscreen smartphones respectively), from initial reports it seem Microsoft has concentrated on making the user experience as clean as possible.  Seems like a sensible move; the OS has traditionally been praised with one hand for its power and functionality, but simultaneously spanked with the other for being a relative pain in the bottom to use.  Mail, Contacts & Phone and Live Messenger have all been vastly improved.  Check out pocketnow.com's video of the OS in action after the cut, together with more screenshots and links to some first impressions.
pocketnow.com video comparison of iPhone and Windows Mobile 6 [via Gear Diary]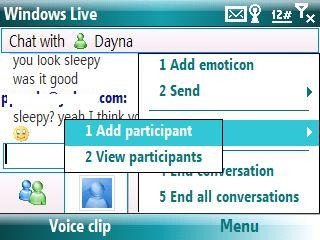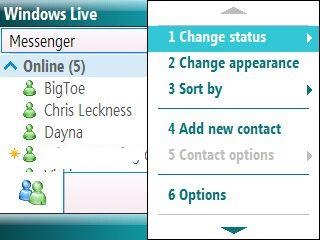 Above: Screenshots from Matthew Miller's Photo Gallery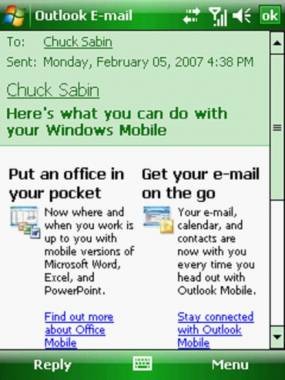 Above: Screenshots from Joel at Geek.com's first impressions